Brain Injury Awareness Day Marked with Heartwarming Reunion Between Patient and Surgeon
Gluckstein Personal Injury Lawyers have worked with many individuals involved in accidents which have resulted in traumatic brain injuries. For this reason, Brain Injury Awareness Day is a very important and powerful day for our clients, and for us.
---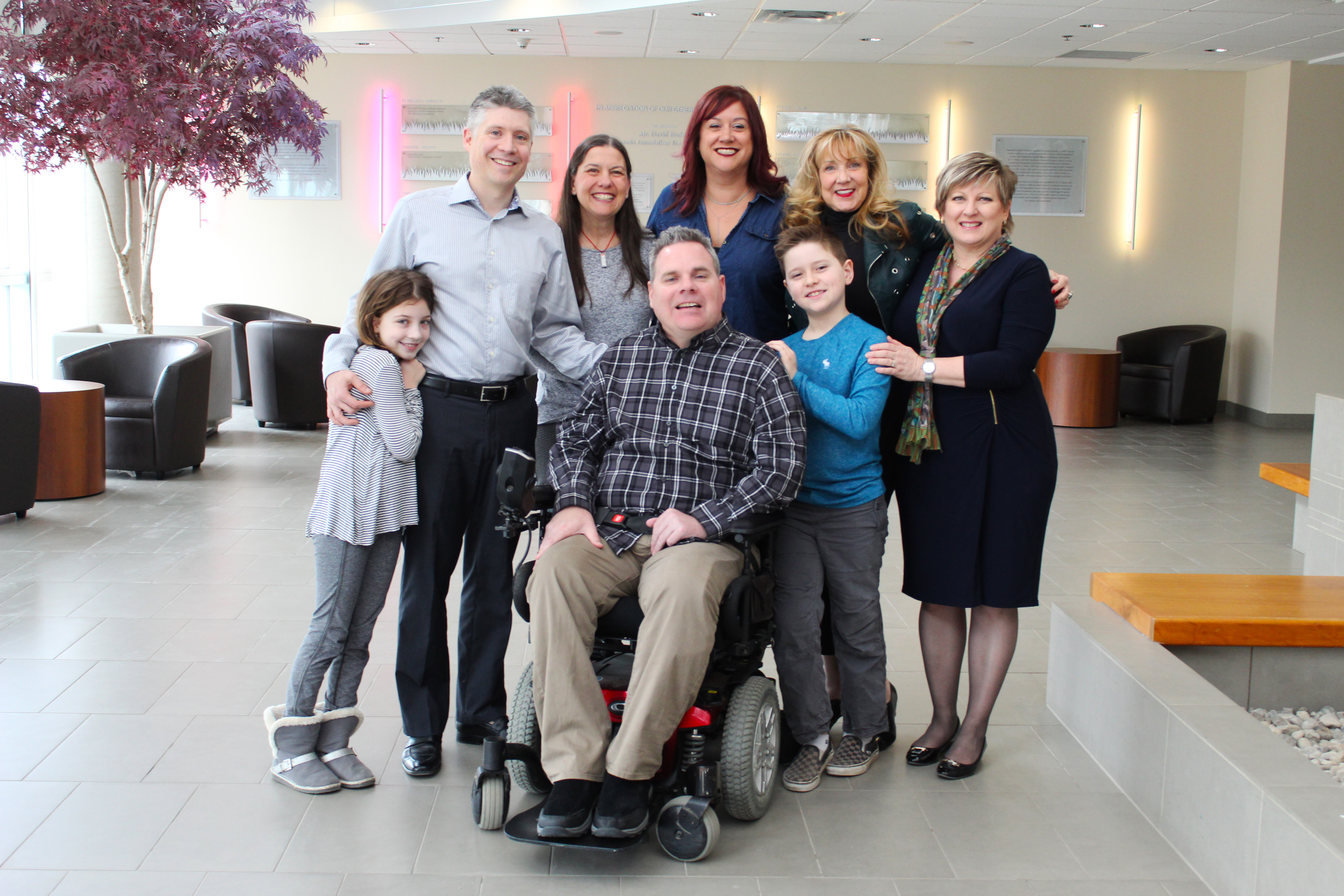 Today, we celebrate an incredible couple, who were not only our clients, but who continue to be very close friends to this day. Shawn and Nancy Watters are true symbols of endurance, strength and devotion. Shawn and Nancy invited us last week to join them for a moving reunion with the surgeon and healthcare team who saved Shawn's life following his motor vehicle accident (MVA), 10 years ago.
The day that changed their lives
This year marks Shawn and Nancy's 10th anniversary of their Date of Loss; 10 years ago, Shawn was in an unexpected and traumatic accident. 2 days prior to the accident, Nancy found out she was pregnant with their 3rd child. Nancy and Shawn were ecstatic to have this new addition to their family. The day of the accident, Nancy had just returned from grocery shopping when she received the call from Hamilton General; Shawn had been taken by air ambulance to Guelph after a serious MVA. Pregnant, and with 2 children, Nancy has described the first year of Shawn's recovery as unimaginably difficult. She spent 6 months in the hospital full-time with Shawn, while family members and friends helped take care of her children. 10 years later, Shawn and Nancy are inspiring role models for partners who fight for one another no matter what, and love as deeply as humanly possible. You can watch Shawn's incredible journey of strength and perseverance in this video tribute inspired by his journey, entitled Never Give Up on Yourself.
Celebrating 10 years of triumph
Recently, we were honoured to celebrate the reunion between Shawn and Nancy Watters and their surgeon Dr. Richard Whitlock and OT Esther McEvoy on the 10th year anniversary of their Date of Loss. Also present were members of Shawn's healthcare team who played integral roles in his recovery and rehabilitation. In the emotional reunion, Nancy thanked Shawn's healthcare team for their contribution to the survival and the triumph that Shawn has experienced. Their skill and compassionate hearts made all the difference in his recovery, and his ability to rejoin his family at their house in Kingston as quickly as possible, with a beautiful newborn to welcome him home. The kindness of everyone involved during this process will never be forgotten.
A special, life-long friendship
The relationships we at Gluckstein Lawyers have with our clients are enduring and ever-lasting. We were present for Shawn and Nancy's wedding reception, and at Shawn's 50th birthday celebration in Kingston. We have shared in many special moments with Shawn and Nancy over the years. We are so honoured to have been invited to share in the reunion between Shawn and Nancy Watters, and their surgeon Dr. Richard Whitlock, along with other members of Shawn's healthcare team. We are so inspired by the strength and passion of our clients, and honoured to be invited into their lives as they face their most vulnerable, difficult life changes. A team of passionate and dedicated team members makes all the difference, from healthcare to claims, and in every stage of recovery following an accident.
Subscribe to our Newsletter