Many people who suffer personal injuries have had no previous interactions with a personal injury lawyer. Many of our clients are referred to us by family members, friends, and medical professionals who have experienced the Gluckstein Advantage first hand. You may not know anyone who can make such a recommendation. In that case, we hope the words of our satisfied clients and peers in the legal industry will help you when making your decision about representation.
Named one of Canada's Top Ten Personal Injury Firms, Gluckstein Personal Injury Lawyers has built a solid reputation for excellence in our field and compassionate full-circle client care.
Our firm is designed with our clients' well-being at heart. We operate by expecting their needs, understanding their worries, and keeping their interests top of mind.
Since 1962, our Ontario personal injury lawyers have specialized in cases involving:
Motor vehicle accidents
Medical malpractice
Birth injuries
Sexual abuse
Long-term disability
Brain and spinal cord injury
Wrongful death
Product liability
Class actions and mass torts
What our clients say.
A personal injury can be very… personal. Some people do not want to share what they consider a very private matter publicly. However, many of our past clients have eagerly offered testimonials, which explains why our services and interactions exceeded their expectations.
The Thibaudeau Family

"By the grace of god, we met Charles. They are professional, empathetic, kind, understanding, and the BEST at what they do."

Dessery Blackman

"I will highly recommend your services to anyone I know without hesitation because I am that confident you will always make them feel less stress and assured you will do your best in ensuring they get...

The Jennings Family

"At one of the most difficult times of our lives, we were reassured by our lawyers' deep knowledge and expertise as well as their genuine compassion for our family. "

Anita

"Gluckstein Lawyers offered my family their support, guidance, love, and patience."

Cheryl

"We had someone in our corner that understood."
What our peers say.
We have been consistently recognized for our expertise in personal injury law by our peers. Even when some of these lawyers have found themselves on the opposing side, they acknowledge our skillful handling of cases. Our determination to bring our clients the best result possible and our willingness to keep helping our clients through community support and advocacy for disability rights are paramount. Some of our accomplishments include:
Named a Top 10 Personal Injury Firm by Canadian Lawyer Magazine.
Noted as a top personal injury firm by Best Lawyers.
Certified as a specialist in civil litigation by the Law Society of Upper Canada.
Lexpert ranked and recognized with a Lexpert Zenith Award for Practice Excellence.
Recognized by the Canadian Disability Hall of Fame.
Received the King Clancy Humanitarian Award.
Frequently called on by news media for comment on personal injury and civil litigation matters.
Recognized for best use of technology by the Canadian Law Awards.
While it's always nice to be acknowledged, awards and recognition by industry peers are not what motivates us. Any recognition we receive is just a reflection of our commitment to our clients.
The Law Society of Upper Canada

Certified as a Specialist in Civil Litigation

2022

Lexpert Zenith Awards

Practice Excellence

Honouring leading Canadian law firms, in-house departments, academics and law students who are committing their time, skills and mentorship to a diverse and valuable range of pro bono activities.

2022
To serve you better.
At Gluckstein Personal Injury Lawyers, we constantly strive to create an even better client experience. Some of our innovations and client conveniences include:
Client Liaisons and Legal Technology

We have three compassionate members of our team who are dedicated to servicing the client and ensuring their needs are met. These are not law clerks, and they are not there to do the legal work. Their job is to make sure our clients understand the process and have someone to guide them.

Languages

We service you in your language. We have staff who speak English, French, Mandarin, Cantonese, Farsi, Portuguese, Hebrew, Spanish, Hindu and Punjabi. Still, we will bring in a translator if our in-house staff cannot communicate with you in the language of your choice.

Locations

We advocate for clients living across Ontario. Our team is located near you, with offices in Toronto, Ottawa, Barrie, Collingwood, Niagara. If not, we can travel to meet you in person or arrange to meet with you virtually.

Learn More
Full-Circle Care.
Full-circle care is more than a promise. It is at the heart of what we do as your dedicated and tireless advocates.
Offering clients full-circle care means support at every stage of their recovery journey - both during and after their case resolves. At Gluckstein Personal Injury Lawyers, you can depend on us to always be here for you. We maintain relationships with our clients long after their case has settled and are always looking for ways to further support them and the community at large.
Many lawyers and firms will tell you they see you as more than just a case number. At Gluckstein Personal Injury Lawyers, we will show you that we mean it.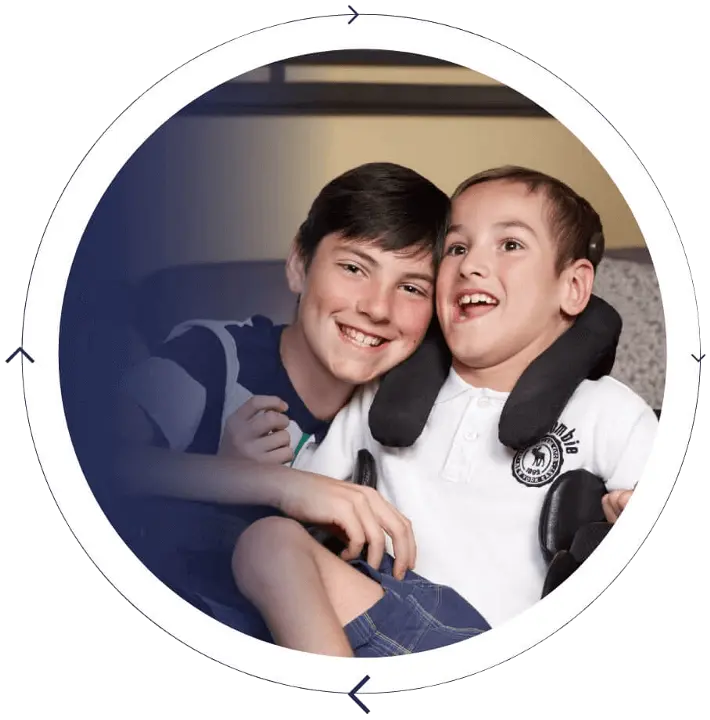 Our promise to you.
Our goal is to help you recover from your injury without worrying about what's to come and get you the compensation you deserve. At Gluckstein Personal Injury Lawyers, you can count on us to be your fearless advocates throughout the legal process. You will receive ongoing support, compassion, kindness, and, most of all, results. We treat you as we would treat family because our clients are like family to us.
Whether you were in a car or motorcycle accident, sustained a catastrophic injury, had a slip-and-fall accident, or experienced a poor outcome following medical care, you deserve a trusted support network. Our compassionate personal injury lawyers are there to get you the legal and medical results you need and are there to listen when you need it most.
Let our personal injury lawyers in Toronto, Barrie, Ottawa, Niagara, and Collingwood work with the insurance companies, so you don't have to go through the frustration. And, let us be your trusted companion and guide as you weather these trying times.
Get on the path to recovery today by calling or emailing Gluckstein Personal Injury Lawyers for a free consultation.
Contact us for a free consultation.
Tell us about your accident or injury. We can help.
At Gluckstein Personal Injury Lawyers, the initial meeting is free and without obligation on your part – and we never charge you legal fees until your claim is settled.