Breaking Up is Hard to Do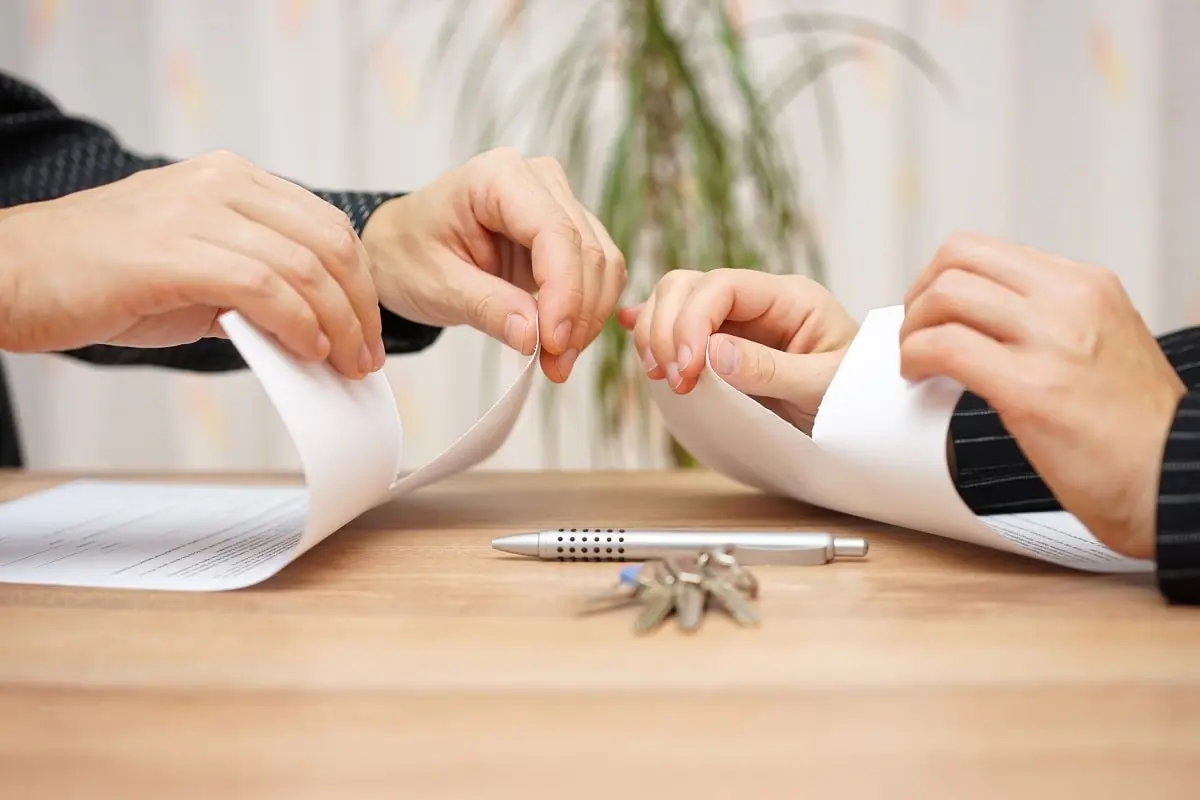 Written by Jan Marin, Senior Lawyer.
Not all lawyers and clients will be a good match. As in life, some relationships simply are not meant to last. Navigating a healthy and mutually respectful breakup is important. The incredibly valuable relationships we share with our clients are not something we take for granted. As a firm, our core value is advocating for and representing our clients with dignity and respect they rightly deserve following a traumatic life-altering event. There are times though when this means that it is within the client's best interest to be represented by another firm, and despite our best efforts, sometimes we have to make the difficult decision to end a relationship with one of our clients. Or regrettably, sometimes a client may wish to hire another lawyer. This blog post will illuminate what happens when a lawyer and client 'break-up'.
Lawyer-client relationships require trust and respect.
The decision to withdraw from the lawyer-client relationship can be a difficult one to make. The few times this has happened, I found it difficult to accept that I was unable to gain the client's trust, unable to build a connection with a client, or unable to convince the client of the wisdom of a particular approach. I think it is important to remember that not all lawyers and clients are a good match. Some personalities may not work well together. Recognizing this fact, and acknowledging it, is healthy. What actually happens when a lawyer and client separate? Read on.
The Rules.
Both lawyers and their clients can end a legal relationship. While our clients can terminate the lawyer-client relationship at will (ie. at any time, for any reason), lawyers may only do so with good cause. During initial client meetings, I always explain this to clients. I give them specific examples of situations, which may result in the law firm terminating the retainer. Typically, I tell them that they need to be available to provide me with instructions and be courteous with my staff. Or, if they choose not to accept my advice about a critical aspect of the case, it may result in the termination of the relationship. The Law Society of Ontario (LSO) also details what constitutes a justifiable cause for withdrawal. Pursuant to rule 2.09 "Withdrawal from Representation," Rules of Professional Conduct, lawyers cannot withdraw their services except for a good cause and upon appropriate notice to the client. The examples provided by the LSO include situations where his/her client deceives a lawyer; the client refuses to accept and act upon the lawyer's advice on a significant point; a client is persistently unreasonable or uncooperative in a material respect; there is a material breakdown in communications; or the lawyer is facing difficulty in obtaining adequate instructions from the client. That being said, the LSO is also clear that the threat of withdrawal should not be used to incentivize the client to provide particular instructions.
What actually happens?
When a client decides to end the lawyer-client relationship, typically they will find a new lawyer before firing their existing lawyer. Once the new lawyer comes on-board they will write to the first lawyer and request a copy of the file. Normally, the new lawyer will pay the disbursements of the first lawyer and indicate that they will pay the first lawyer for the time they spent on the file "as agreed or as assessed" out of the proceeds of settlement or trial. This means that the lawyers will negotiate a reasonable fee, if that cannot be agreed upon, the account of the first lawyer will be assessed at an Assessment Hearing. You may be thinking, what account? Wasn't my lawyer on a contingency agreement? That means they only get paid if they get me money. This is only partly true. Most, if not all, personal injury lawyers use contingency agreements but they usually have provisions about the termination of the relationship. These provisions state that the fee will be based upon their hourly rate if the relationship ends. As I mentioned earlier, the normal procedure is for the new lawyer to agree to protect this account; no fee is expected upfront from out of the clients' pockets. In cases where the lawyer decides to end the relationship, they should advise the client verbally and in writing. The client will then be given an opportunity to find a new lawyer. If the client does not hire a new lawyer, the first lawyer may need to bring a motion before the court to be removed from the record. Clients will be advised of this in writing. Clients will also have the option to file a 'Notice of Intention to Act in Person', if they choose to be self-represented.
The Gluckstein firm difference.
For over 55 years, Gluckstein Lawyers has been advocating for and representing clients who have been affected by personal injury. As a client-focused firm, we have worked extensively to create systems and processes that are efficient and are in the best interest of our clients. One of the critical elements that we utilize is a detailed retainer agreement. A retainer is the contract you sign with your lawyer. Included within our retainer agreement is a specific clause that outlines what takes place when there is a breakdown of the client and firm relationship, and the exact process that is followed to reach a resolution or the ending of the relationship. We have ensured our retainer agreement is compliant with the LSO's Rules of Professional Conduct and the Solicitor's Act. It is the dedication and support of our past and current clients and the community we are so passionately and proudly part of that we have been able to provide our legal representation to personal injury clients for these many decades. We are honoured and humbled every day by the strength of our clients, the exceptional trust they put in us, and the opportunity to secure a favourable result for them. My colleagues and I are always disheartened when there is an unfortunate breakdown of the lawyer-client relationship. That said, we are confident and satisfied with the ethical and due process we follow in these cases to amicably end the client's relationship with our firm. Our promise to our clients and their loved ones is the philosophy of full-circle care. That means that we don't just offer legal representation throughout a case. We also work directly with our clients to help them find the necessary resources and supports required to help them reclaim their lives. But full-circle care doesn't just end once the case is finished. Our incredibly unique relationships with our clients are a lifelong promise from us. Even years and decades down the line, we still work with our clients and offer any support possible. It is in our promise of full-circle care that we also recognize and appreciate that sometimes a client may choose another firm or service other than ourselves. Our utmost concern is for the satisfaction and the comfort of our clients, and that they receive the support that is within their best interest moving forward.
Subscribe to our Newsletter