Brush Up On Your Winter Driving Safety
After an unseasonably warm autumn, it wouldn't be surprising if your winter driving skills feel a little bit rusty right now. With Environment Canada issuing the first snow snowfall warning for December, we've rounded up a list of tips from the Canadian Safety Council to help you take wise precautions and stay safe on the roads throughout the winter.
---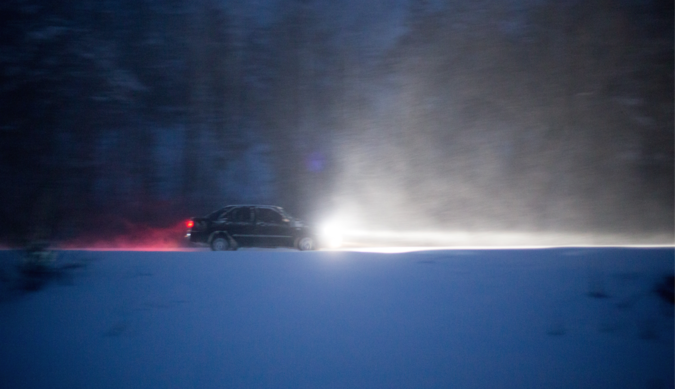 With Environment Canada's special weather statement advising of winter driving conditions for December 5, here are driving safety tips to ensure a safe drive home tonight and throughout the winter season.
Safe Winter Driving Tips
---
Make Alternate Arrangements
When roads are dangerous or the forecast is warning of an impending snowstorm, cancel or delay unnecessary trips if possible or make alternate arrangements such as taking the subway or train.
Prepare Your Vehicle
Early in the season, check your vehicle for basic winter maintenance. Top up your washer fluid, have your battery condition checked, and store emergency items such as a scraper, small shovel, and flashlight. Before you head out each day, clear all car windows, mirrors, and roof of snow and frost.
Consider Installing Winter Tires
These are an investment, but a wise one. While all-season tires harden up like hockey pucks when the weather turns cold, winter tires are designed to stay supple in temperatures well below freezing. This means better breaking and gripping on snowy, icy roads.
Take It Easy On The Roads
Manoeuvering in winter is much more challenging than in summer. Drive slower, don't tailgate and always leave yourself more time and space to slow down and turn. Avoid sudden manoeuvre as much as possible. If you have anti-lock brakes, apply constant pressure rather than pump the breaks - the system will do the rest.
Avoid Cruise Control
Unless roads are dry, it's best not to set the cruise control. Under icy, snowy or wet conditions, you want to have complete control of the car rather than allow the system to automatically accelerate.
Stay Alert And Anticipate
Above all, be more wary and watchful than usual when conditions are dangerous and visibility is low. Anticipate not only your next move but also what other drivers may do around you
Leave your keys behind if you plan on drinking
The festive season is upon us and with that comes holiday gatherings and parties. While you are celebrating with family and friends this holiday season, leave your keys behind if you plan on drinking. If you are planning on drinking during the holiday season, please be sure to follow our holiday driving safety tips to ensure a safe season. A few seconds can change the life of those affected by negligent, dangerous and careless driving.
Tragically, seven-year-old Jacoub Favila was killed in a hit-and-run incident on Highway 401 while travelling with his family on New Year's Day 2013.
Gluckstein Lawyers proudly sponsored a new initiative, Jacoub's Camp, supporting our client, The Favila Family. Jacoub's Camp is The Favila Family's most treasured vision; a place where families who have been adversely impacted by the negligence of drivers can come together for support, understanding and guidance. Jacoub's Balloon Race was the launch of this dream and was our way of honouring our client while promoting the importance of responsible driving.
Gluckstein Lawyers is a strong supporter of injury prevention and wishes everyone a safe winter season.
---
Comments
We'd love to hear your thoughts! Share in "Leave a Comment" below.
---
LINKS
>> Staying Safe While Sledding This Winter
Subscribe to our Newsletter