Burnout in Physicians Causing Major Medical Error Concerns
It's International Self-Care Day, and in honour of today we are shining a light on Compassion Fatigue in the healthcare field. Recent studies of over 6,000 doctors have found that 1 in 2 physicians show signs of burnout, or have reported experiencing significant burnout in their career.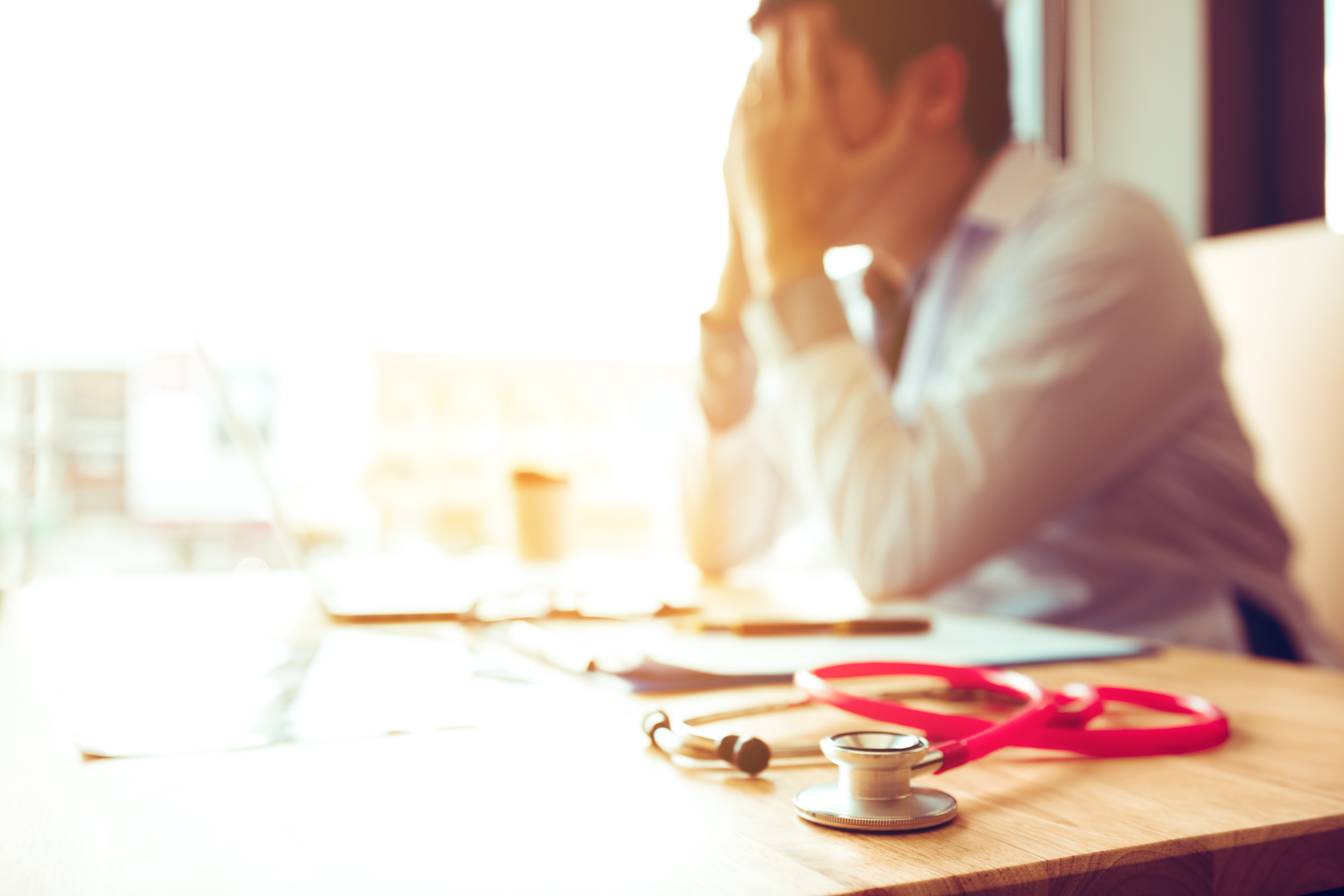 ---
Written by
Dianne Henderson, In-house Medical Consultant
You have a reasonable right to expect that your healthcare professionals are providing you with the best care possible. However, it's no secret that in the healthcare field many professionals are working long and difficult hours in high-stress environments. Recent research looked at whether physicians were engaged in the workplace, or showing signs of burnout. Reports showed that about 50% of doctors reported current signs of burnout. These signs may include fatigue, stress, and self-criticizing feelings of not having done enough to help patients or colleagues despite doing everything they could.
Compassion fatigue and burnout: how are they related?
At Gluckstein Lawyers, we are committed to working with local healthcare professionals to train and support them in the face of compassion fatigue. Compassion fatigue is a form of burnout specific to those in caregiving roles. It came to light in the 1950s when the healthcare field began to notice many long-term care nurses slowly becoming desensitized and emotionally exhausted from their work. Each year, Gluckstein Lawyers hosts the Compassion Fatigue Conference. We use this conference to create an open dialogue with healthcare practitioners about compassion fatigue, while also offering tools and resources to identify and treat signs of compassion fatigue among caregivers.
Burnout can cause serious medical errors.
In this recent research published in the Mayo Clinic Proceedings, 1 in 10 doctors have reported that they have made a major medical error in the prior 3 months while experiencing signs of burnout. These are major concerns when looking at the overall well-being of the physicians themselves, and the status of their emotional health in the workplace. The additional reality is that patient treatment is affected by physician burnout and overwhelm when being treated by a doctor who is experiencing them.
Finding balance between work and rest has never been more important.
The first step to healing from burnout or compassion fatigue is for physicians to identify the signs and symptoms, and take active measures to reach out and request help, or personally make moves to positively affect their own well-being. Several major signs of compassion fatigue and burnout to consider are:
Anger, irritation and tension: Experiencing these from time to time toward the person being cared for and those around you is understandable and normal. But if the feelings are intense and frequent, your emotional defences may be giving out.
Trouble with life and daily routines: You begin to find small, daily tasks overwhelming and feel a sense of helplessness or loss of control. You may become depressed and feel hopeless about your life in general.
Changes in sleep or appetite: You lose the desire for food or have a lowered perception of the need to eat. Your sleep patterns change or you begin having unsettling dreams. You may find yourself turning to medication or alcohol to cope.
Withdrawal: Whether due to low energy or lack of desire, you no longer participate in social or recreational activities that you previously enjoyed.
Impacted health and lowered immunity: You get sick more often or it takes you longer to recover.
We all have a responsibility to support and uplift one another.
If you or someone you know is experiencing signs of compassion fatigue and burnout, please refer to the resources below. The first step to recovery is talking to someone else about your struggles. Reach out to a supervisor or a friend, and start a conversation. It is in your best interest for your own well-being, and the well-being of others. You are not alone.
Compassion Fatigue: A Danger for Long-Term Caregivers
https://www.gluckstein.com/blog/2018/05/compassion-fatigue-danger-for-long-term-caregivers
Compassion Fatigue: Five Signs You May Be Burning Out
https://www.gluckstein.com/blog/2018/07/compassion-fatigue-ii-five-signs-burning-out
Gluckstein Resource Guides: Helping Families and Professionals Navigate the System
https://www.gluckstein.com/blog/2018/05/gluckstein-resource-guides
---
Comments We would love to hear from you. Please share your thoughts about concussion research in "Leave a Comment" found below.
---
Sources
http://fortune.com/2018/07/10/doctor-burn-out-medical-error/
Subscribe to our Newsletter