Butter Torts: A Truly Canadian Legal Podcast has launched!
About the show
Gluckstein Lawyers is excited to announce the launch of our podcast, "Butter Torts: A Truly Canadian Legal Podcast." We are excited to have you join us regularly as we interview guests on a variety of different topics related to personal injury. We look forward to sharing our stories, insights and expertise with our listeners while hopefully providing a better understanding of the personal injury legal landscape from our own unique perspectives. You will have a chance to meet our personal injury lawyers, team members, clients and community partners, to learn more about the role they play in helping our clients lead better lives.
Our clients inspired us to create this podcast. They have navigated difficult times, often having come through some devastating circumstances, and continue to show us daily what it means to keep moving forward. To be resilient enough to keep living their lives.
Details
Join us regularly to listen to new interviews. You will hear from one of our clients sharing a life-changing story and their unique perspectives, our lawyers who advocate tirelessly on their behalf, and the experts. They have helped guide us along the way. The conversations are casual and informative. Whether you are a lawyer looking for expert advice, someone who has suffered from a personal injury or looking to learn about personal injury law, this is the podcast for you. To keep it light, stay tuned until the end of each episode to learn a little more about our guests and their favourite recipes will be included in the show notes.
Where can I listen?
Butter Torts: A Truly Canadian Legal Podcast is available to listen on all major platforms. Simply click one of the links below and enjoy the show!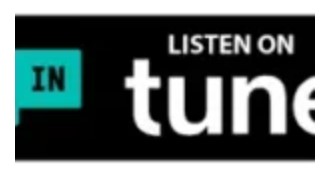 At Gluckstein Lawyers, we are always looking for new ways to engage with and to contribute to our community. It is a part of our commitment to full-circle care. If you have any podcast topic suggestions, please feel free to reach out to us at campaigns@gluckstein.com. To learn more about Gluckstein Lawyers and our commitment to full circle care, please visit our website at www.gluckstein.com or follow us on social media at glucksteinlaw.
Subscribe to our Newsletter