Commuter City Driving: What to Do if You're in an Accident in the Barrie Area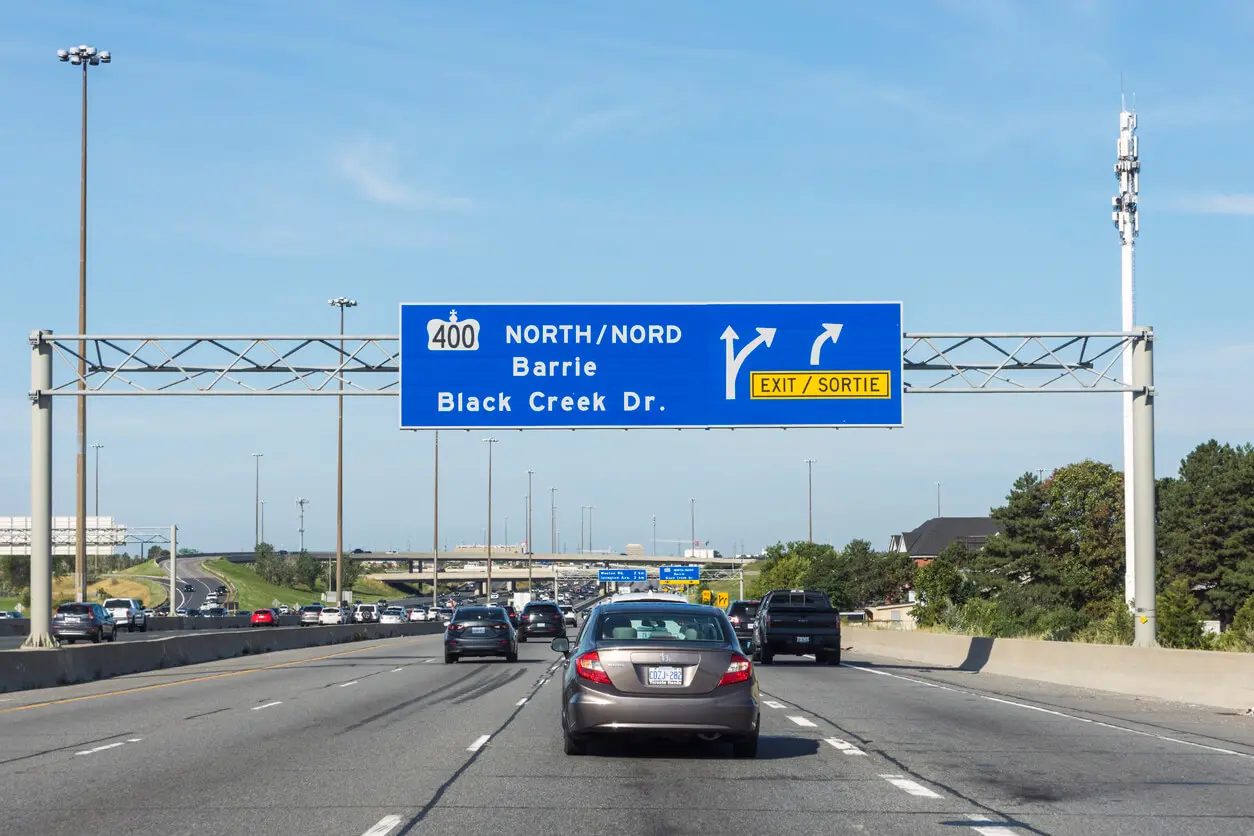 Many of us have a love-hate relationship with our cars.
They are an incredibly convenient means of transportation that spare us from waiting for a bus, train or taxi. But being stuck in a traffic jam is the pits.
There are few things as wonderful as taking a long pleasure drive in the country, but even fewer things as frustrating as a long daily commute.
But love them or hate them, cars are essential for many people in cities such as Barrie and Innisfil where a high proportion of residents commute to work in other cities. In 2019, Statistics Canada found Barries car commuters had "the highest proportion of long commutes in Canada, with nearly one in five (18 per cent) commuting for at least 60 minutes."
Unfortunately, the more time you spend in a car, the more likely you are to be involved in a car accident. Insurance companies calculate rates for motor vehicle insurance not only based on your driving record, but also based on how many kilometres you expect to travel in a given year.
The shift to work-from-home employment for many people during the COVID-19 pandemic eliminated commuting for many workers and significantly lowered car insurance rates in Barrie for several years. However, the push to return to the office means that more people will be resuming their long commute and once again be at a greater risk of being involved in a car accident. Scanning local news reports reveals that serious accidents on Highway 400 and other local roads are an all-too-common experience.
In this blog, I offer some tips about what to do in the event you're involved in a motor vehicle accident.
Driver Preparation and Prevention.
They say if you fail to plan, you plan to fail. By planning and taking certain precautions, you can reduce the likelihood that you will be involved in an accident. Good accident preventions habits include:
Planning your route in advance;
Checking weather and traffic conditions before leaving;
Keeping your car in good working condition (regular service and pre-driving checks);
Practising defensive driving (scanning for dangers by regularly checking your mirrors, remaining alert, making yourself visible to other drivers and keeping a safe distance from other vehicles);
Obeying speed limits;
Paying attention to signs;
Using your turn signal;
Avoiding distracted driving (phones, talking to passengers during difficult driving conditions);
Following all the rules of the road;
Never driving while tired or while under the influence of alcohol or drugs;
Consider using a driver data tracking or driver safety app, but be mindful of their drawbacks.
You've Been in an Accident. Now What?
You didn't anticipate being involved in a car accident when you first stepped into your vehicle, so whether the accident is minor or major, you are likely to experience a sense of shock when the motor vehicle collision occurs. Hopefully, you will remember a few key actions to take in the aftermath of an accident.
1. Get to a Safe Place
If you are not injured to the point where you are incapacitated, your first priority must be to ensure you avoid a secondary accident - especially on high speed/high traffic roads. If and when safe, get out of your vehicle and move off the road and sufficiently away from the accident site.
Other drivers/passengers/pedestrians may have sustained neck or spine injuries. In these cases, unless there is an immediate danger to their life, it is generally best not to move them until they are assessed by first responders. Otherwise, if and when safe, help other injured people out of and away from vehicles and find a way to alert other drivers to the hazard that is the collision site.
2. Seek Medical Assistance
It is always in your best interest to seek medical assistance from first responders and/or visit the emergency room or your family doctor at the earliest possibility. Some injuries are not visible and others do not become apparent until after symptoms of shock wears off.
In the event you need to make a claim for Statutory Accident Benefits (SABS) or seek compensation from an at-fault driver, establishing a medical record that begins to identify the scope of your injury is important.
3. Record Information
If possible, once everyone is safe and anyone seriously injured receives medical attention, record as much information about the accident as possible. This information may include:
Notes about your recollection of events as a voice memo or note on your phone;
Photos or videos of the accident scene and surroundings;
Contact information for any witnesses, including licence plate numbers;
Insurance information for any/all drivers involved.
Remember, however, not to make any admission of fault when talking to people at the scene. When in doubt, say nothing. Provide only factual statements when speaking to police. In the event you are not able to record this information due to injury, you will be able to access the police accident report for details.
4. Contact a Personal Injury Lawyer Before Speaking to Insurers
An at fault driver or their insurer may try to make a quick, time-limited offer to settle in order to remove or reduce the risk they will be responsible for a larger payout once the extent of your injuries are known. Moreover, your own insurer may challenge your right to receive some Statutory Accident Benefits (SABS) if they dispute the extent of your injuries or disability.
Before agreeing to or signing anything, contact an experienced personal injury lawyer for legal information and advice. At Rastin Gluckstein Personal Injury Lawyers, we provide an initial no cost, no obligation consultation to help injured persons understand their legal rights and options.
When You Need Help.
Suffering a serious, debilitating injury from a car accident can turn a person's life upside down. If you or a loved one has the misfortune to experience this kind of tragedy, you should know you are not alone and there are people who can help.
Rastin Gluckstein's experienced Barrie Car Accident Lawyers have the knowledge, experience and skill to help you access disability benefits and other compensation you are entitled to. As one of Canada's top personal injury law firms, we've earned a reputation for getting our clients results and providing full-circle care to meet their needs.
Subscribe to our Newsletter