Elder Abuse & Wrongful Death Claims: Why You Should Speak to a Lawyer before Accepting Any Offers from Insurance Companies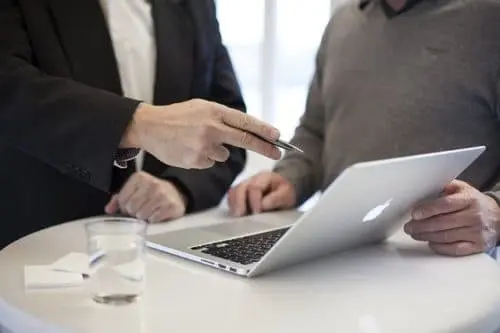 The COVID-19 crisis is a health and economic tragedy. Millions of individuals have been afflicted, and hundreds of thousands have died. In Canada, the virus has taken a heavy toll on our elderly population, especially those in assisted living and nursing home situations. Some nursing homes are clearly doing the best that they can to provide care in the extraordinarily difficult times in which we are living. However, this crisis has made it abundantly clear that not all nursing homes are providing the same standard of care. The COVID-19 pandemic has highlighted what Elder Advocates have long been saying: some of our most vulnerable senior citizens have been receiving suboptimal care for an extended period of time. The pandemic did not create the problem, but it has highlighted weaknesses that were already in system.
Staffing shortages, lack of training and resources, the pressure to create profit, and absence of proper oversight have all contributed to poor environments for too many vulnerable elderly individuals. Many of these seniors cannot take care of themselves and, in some cases, have found themselves subjected to neglect and even abuse. Families, who have lost loved ones in the pandemic - and even before - are now beginning to ask difficult questions. In Canada, nursing home litigation has been a relatively minor concern. Part of the reason that there has not been as much litigation in this area of the law compared to other types of cases - like motor vehicle and slip and fall - lies in the fact that the damage awards historically received in Elder fatality claims tend to be smaller than what you might receive in other types of litigation. There are many reasons for this. Most significant is the fact that, in Canada, a significant portion of a damage awards in any court case is typically related to loss of income.
Elder family members living in nursing homes are retired, and as such, there is not an income portion to their claim. If a vulnerable relative is injured - and not killed - due to nursing home neglect, you will also be met with the argument that their claims for pain and suffering, lost enjoyment of life, and medical expenses are not significant. Nursing homes and their insurance companies will argue that, given the extreme age of the victim, the general damages case should be reduced to account for diminished life expectancy. Regarding medical expenses, they will likely argue that the senior was receiving significant medical support prior to the accident, and therefore additional incremental expenses are not significant. If an elderly loved one is killed in an accident, you will likely face similar arguments urging you to accept a nominal settlement for the loss.
In Ontario, family members are not allowed to sue for grief and loss. Relatives are limited to advancing claims under the Family Law Act for the loss of care, guidance, and companionship of a loved one. Insurance companies, who represent nursing homes, will often argue that elderly relatives can provide little or no care, guidance, or companionship, and therefore the claim for the loss of a parent or grandparent under the Family Law Act has little value. This is especially true in cases where an elderly relative suffers from some sort of cognitive deficit such as dementia which impacts their ability to have meaningful interactions with family members. We have seen cases when insurance companies have offered as little as $5,000 or $10,000 per family member for cases where liability for wrongful actions was clear. Families should resist, however, being pushed into accepting settlements that are clearly inadequate. Negligent nursing homes are relying on older case law and principles. Recent publicity concerning conditions at nursing homes may well lead judges and juries to reconsider historic positions taken with respect to valuing the loss of the seniors who are victims of negligence or abusive conduct while staying in long-term care facilities.
While it is true that there are some cases where courts have made very low damage awards in elder fatality, there are also cases where higher awards have been made. Canada will likely never see the kind of significant damage awards that we see in the United States, but there is an argument that the value of damage awards against defendants for allowing the death of vulnerable seniors is trending upward. For example, in 2008, an Ontario Court considered the Family Law Act claims of adult family members who lost a 77-year-old parent suffering from Alzheimer's disease, who died as a result of negligence in a nursing home. The court awarded $30,000 per adult child and $10,000 for the grandchild. In another Ontario case decided in 2019, also involving a 77-year-old compromised individual who died due to nursing home negligence, the court awarded more than $63,000 to each of five adult children and $10,000 to each of seven grandchildren. Significant awards may be appropriate even when dealing with older family members. For instance, in a 2019 case, an adult child was awarded $20,000 for the loss of care, guidance, and companionship of a 91-year-old parent who was killed as a result of an accident. Of course, every case is fact specific. The value of any case will be impacted by a number of factors, including:
The age of the deceased
His or her health status
The age of the children
The strength of relationship between family members
However, these cases suggest that families who lose a close relative due to nursing home negligence - including deaths related to the COVID-19 pandemic - should be reluctant to accept unreasonably low offers for the loss of loved ones. Even where a victim was suffering from a disease like Alzheimer's, damages are significantly higher than the numbers that are being offered by insurance adjusters in these types of cases. In these difficult times, families that have lost loved ones in long-term care facilities in Ontario should carefully consider whether the facility in question met its obligations and the duty of care that was owed to the decedent. Personal injury lawyers with experience reviewing these kinds of cases can conduct an analysis and provide an opinion as to whether the long-term care facility breached its standard of care. We can also provide informed advice as to reasonable damage awards the family member should look to receive in their circumstances. If you have lost an elder family member due to the negligence of a long-term care facility, contact Gluckstein Lawyers today. Our legal team is here to help you during this difficult time.
Subscribe to our Newsletter