'Tis the beginning of the cold season. The days are getting shorter and darker, the roads are getting wetter and driving conditions can become more difficult. To help you get into the spirit of the season safely, here are a few fall safety driving tips.
---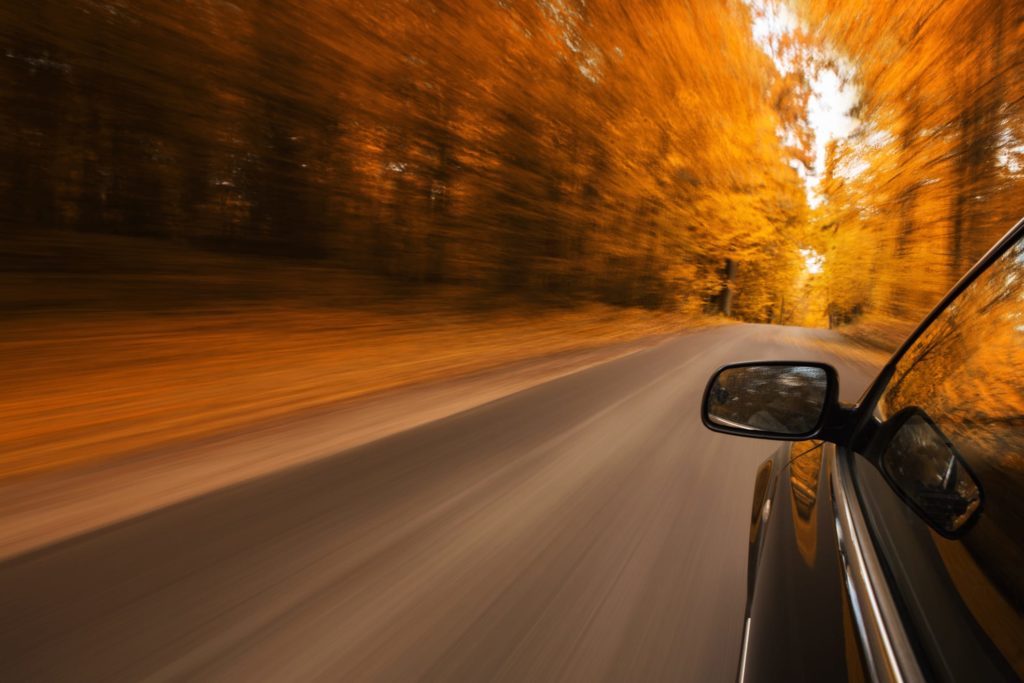 Prepare Your Car
Make sure your vehicle is in good condition before adverse weather starts appearing. That includes checking tire pressure, the battery, car fluids, wipers, lights and the HVAC system.

Avoid Distractions - Especially Around School Zones
With children back in school, be extra careful when driving on the road, especially when passing or driving through school zones. Stay alert to the surroundings, keep your phone on silent and program your heating unit before you start driving.
Beware of Falling Leaves
Slippery leaves can be just as much of a safety hazard on the road as ice. If you see leaves on the road, slow down and proceed with caution. Don't break suddenly as that can cause your car to slide. Also be aware that leaves may be hiding road lines and markers, so take care to keep inside your lane.
Stay Alert
Shorter days can make visibility difficult. Make sure you check your surroundings frequently and watch out for pedestrians and cyclists.
Keep Your Sunglasses Out
Although the days are shorter, the sun is still out and can be quite strong, especially around rush hour. Make sure you have a good pair of sunglasses with you when driving toward the sun in the late afternoon. If possible, keep a spare pair in the glove department. Gluckstein Lawyers wishes everyone a happy and a safe fall season.
Links: Winter Driving Safety Tips
Sources: www.caaneo.ca/blog/2017/09/22/top-five-tips-safer-fall-driving#sthash.AVgGhz1e.dpbs 885thejewel.com/fall-safety-tips-from-dufferin-county-opp/

Subscribe to our Newsletter