Gluckstein Lawyers Commits to 10 Years of Support for SickKids
The annual luncheon for The Hospital for Sick Children, better known as SickKids, was held this past March. Members of the Gluckstein Lawyers team were pleased to be in attendance to offer on-going support through our Educational Award Fund.
---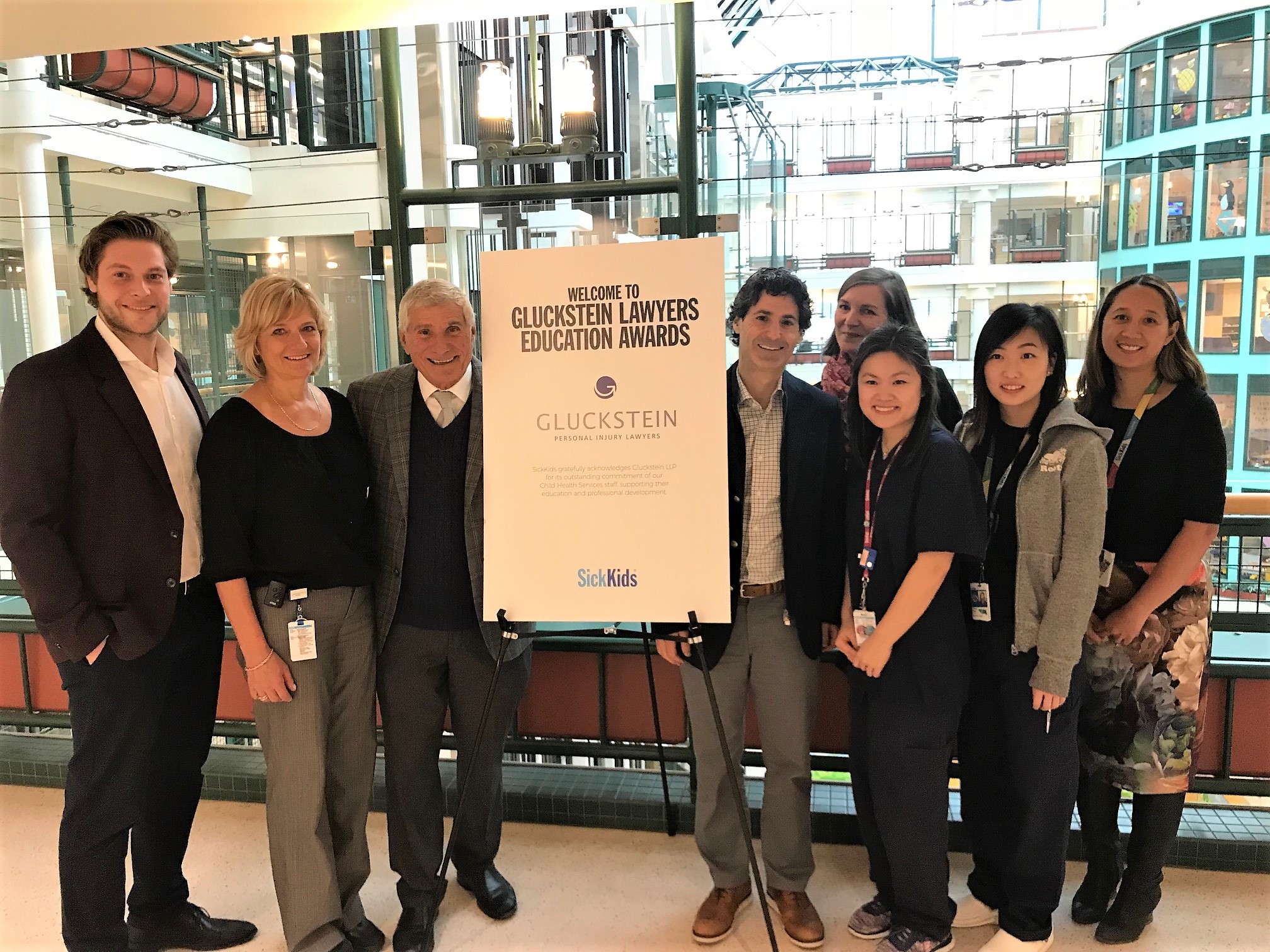 ---
A hospital making a difference.
In affiliation with the University of Toronto, SickKids is one of Canada's most research-intensive hospitals in the country, dedicated to improving the health of all children across the nation. Their equipped team play an integral role in the future of Canada's clinical advancements and innovative research. Through sacrifice and dedication, the driven team of healthcare providers, staff and volunteers at SickKids make a powerful impact in the lives of so many children and their families nationally, and around the globe.
An annual gift to change lives.
At this year's SickKids annual luncheon, a gift was offered once again in the form of the Gluckstein Lawyers' Educational Award Fund, with a value of $25,000. This fund was started in December 2013, and began with the initiative to send trauma nurses to conferences to further their knowledge and skill with the most advanced techniques for care. Along with this annual gift, Gluckstein Lawyers formally announces a commitment to back a $250,000 fund over the next 10 years, which will go towards ongoing education for staff and programs at The Hospital for Sick Children (SickKids) in Toronto.
Continued learning and community support.
Gluckstein Lawyers strongly supports the advancement of education and research within our health communities and beyond. We firmly stand behind the SickKids team and their incredible mission to improve the health of children through ground-breaking scientific and clinical advancements. We are honoured to be a partner in their life-changing initiatives. To learn more about the Gluckstein Lawyers Educational Fund, please visit the link below:
https://www.gluckstein.com/corporate-sponsorship-gluckstein-lawyers-education-award-fund
Subscribe to our Newsletter