Gluckstein Lawyers sponsor ParaSport Evening For Inclusion
It's back and better than ever, as ParaSport Ontario renews its Evening For Inclusion this June 1, 2017. This exciting musical gala celebrates the contributions of the many who work so hard in promoting the Paralympic movement. As a Silver Sponsor, Gluckstein Lawyers is thrilled to announce that we have donated 50 complimentary tickets to this highly anticipated fundraising event!
---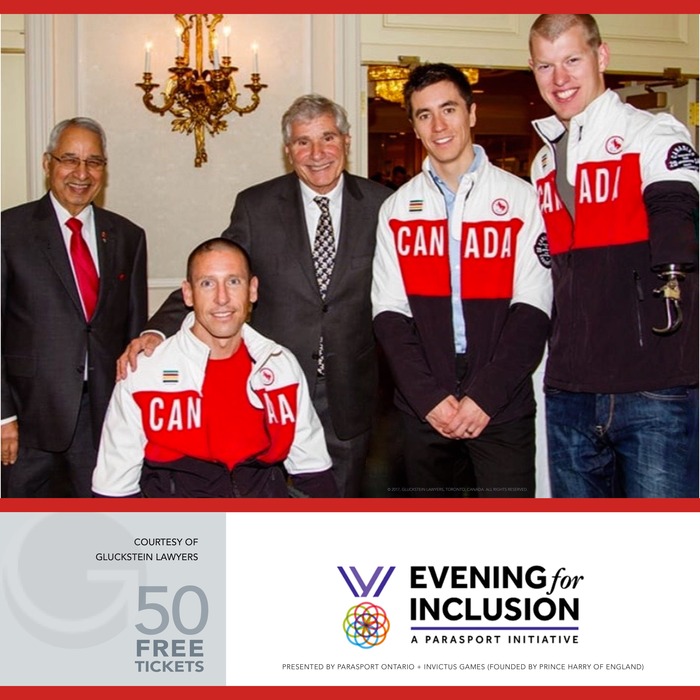 ---
"There is a sport for everybody"
---
Non-profit ParaSport Ontario exists to make sports accessible to individuals with disabilities. This year, it has teamed up with Invictus Games - founded by Prince Harry of England as a sporting extravaganza for wounded soldiers. Together, the two organizations are hosting this year's Evening for Inclusion.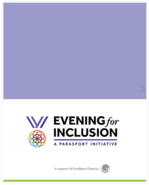 SLIDESHOW HIGHLIGHTS »
www.gluckstein.com/Parasport-Evening-Of-Inclusion
Music, Awards, And Variety
This "highly-anticipated fundraising event, the Evening For Inclusion, is an annual one-night music and awards show that recognizes and celebrates the accomplishments of athletes, volunteers, coaches and the movers-and-shakers of ParaSport Ontario."1
It will be a night packed with activities, including a cocktail hour, silent auction and the chance to meet and mingle with athletes.
At 7:30 p.m., the music begins, featuring renowned Toronto a cappella group Eh440. Canadian funny man Darrin Rose of CBC sitcom Mr. D fame will emcee as music intersperses with awards presentations. Among them are recognitions for Unconquered Athlete Award, Coach of the Year, and The Ron Foster Award for Volunteer of the Year.
Sport is a universal means to strive for and experience courage, agility, and strength. Creating parallel opportunities helps spread the thrill, challenge, and joy to all, without barriers.
Spend a jubilant evening of music, inspiration, and fun. Together, we have the chance to express thanks and recognition to the many dedicated athletes, coaches, volunteers, families, and organizers who make the sport possible for as many as possible in our community.
Complimentary Tickets Available
Courtesy of Gluckstein Lawyers, 50 complimentary tickets valued at $125, regular price, are available, on a first-come-first-serve basis.
Interested in receiving these complimentary tickets? Please forward your name and email address to Jeff Tiessen. He will follow up with confirmation and details for the evening.
Jeff Tiessen » [email protected]
Event Details
WHEN »
Thursday, June 1, 2017
6:00 p.m. to 10:00 p.m.
Concert starts at 7:30 p.m.
WHERE »
Glenn Gould Concert Hall, CBC Studios
250 Front St. West, Toronto, Ontario M5V 3G5
Wheelchair Accessible
Parking available at venue
TICKETS » Purchase your tickets here »
Tickets
Do you have further questions about this event?
Please contact Amanda Fowler, Evening For Inclusion Chair and Director [email protected]
In support of ParaSport Ontario, a non-profit organization that provides adaptive sports to athletes with disabilities, with the mission that there is a sport for everybody.
---
COMMENTS | Share your thoughts in "Leave a Comment" below!
---
REFERENCES
1. http://www.parasportontario.ca/evening-for-inclusion/
2. http://www.parasportontario.ca
LINKS
» Growing Demand For Accessibility And Universal Design
Subscribe to our Newsletter