Gluckstein Lawyers Warm Winter Coat Drive
In the spirit of the season, Gluckstein Personal Injury Lawyers are spreading the warmth... with the "

Gluckstein

Warm Winter Coat Drive

." Helping those in need to stay warm this winter season with new or gently used warmer clothing.
---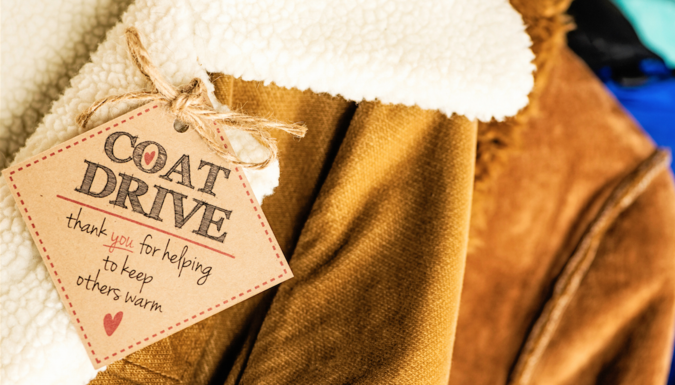 This winter coat drive was pioneered by Barbi Andrews, Law Clerk and Licensed Paralegal for the firm. We hope to gather warm winter clothing including gently used coats, boots, sweaters, hats, mittens, gloves, scarves and blankets. Any warm clothing for children 0-18 years old (girls and boys) and blankets for babies and children would be much appreciated.
All donations will be equally divided and donated to Tyendinaga First Nations Reserve (Peterborough), Batchewana First Nations Reserve (Sault St. Marie) and Oneida First Nations Reserve (Hamilton).
WHERE
Donations of warm clothing will be gratefully accepted at our Toronto office:
595 Bay Street, Suite 301
Toronto, Ontario, Canada M5G 2C2
Depending on your location we may even be able to arrange a pick up.
To arrange a pick up please contact:
Barbi Andrews l [email protected] l 416.408.4252, 1.866.308.7722
WHEN
We will be happy to receive donations during the month of December until January 15, 2016.
Please consider an "after Christmas closet cleanout" as your warm clothing will truly make a difference by helping those in need stay warm this winter season.
Thank you for your interest in donating warm clothing to someone in need! Your warm clothing will truly make a difference by helping those in need stay warm this winter season.
-- Wishing you and yours a Happy Holiday Season from Gluckstein Lawyers
---
In The News
Haven House Plaque of Appreciation
Congratulations, Barbi!
On December 9, 2015, Barbi is being awarded a plaque of appreciation for her continued support and dedication to making a difference in her community through Haven House.
As a firm we would like to congratulate her on this recognition, we are grateful to work alongside such an outstanding individual!
---
L I N K S
>>Dangerous Ice Storms Could Be In Store For GTA This Winter
Subscribe to our Newsletter