Injury Lawyers Ottawa Assists With Brain Injury Awareness Day
Injury Lawyers Ottawa
was proud to once again be the Title and Keynote Speaker Sponsor for the Ottawa / East Region Brain Injury Awareness Day on June 11, 2014. This event brings together an amazing group of individuals: brain injury survivors (at varying degrees of rehabilitation), family members of people with brain injuries, health care professionals, service providers, and legal teams. This was the sixth year the conference has taken place and over 250 people were in attendance." We would like to specifically thank Jennifer Moir of Bayshore Home Health and Vista Centre Brain Injury Services for their hard work in putting together a wonderful program, as well as the other sponsors and exhibitors who help make the event possible. Dr. Shawn Marshall gave an informative presentation on minor traumatic brain injuries." If you know someone who has suffered a mild traumatic brain injury, the relative term is an oxymoron, like a "small-scale nuclear bomb."" Up to 20% of people who suffer a mild traumatic brain injury or concussion have persistent debilitating symptoms more than three months post-injury." The second edition of the Guidelines for Concussions / Mild Traumatic Brain Injuries & Persistent Symptoms - a project Dr. Marshall was heavily involved in - was published in September 2013 by the Ontario Neurotrama Foundation, and can be found
here
. From the Canadian Forces, Lt.-Col. Markus Besemann and Capt. Pauline Godsell presented on the rehabilitation and reintegration of members of the Canadian Forces who suffered brain injuries." They discussed The Road to JTF Nijmegen 2012: Soldier On, where injured Canadian Forces soldiers were trained and participated as a team in a four day rigorous and prestigious 160km march. Andrejs Mazpolis of the Robin Easey Centre presented on technologies that assist survivors of brain injuries." He shared some of the tools, methods used, and outcomes of various technologies including popular applications for smart phones that can assist people with memory or cognitive functioning difficulties.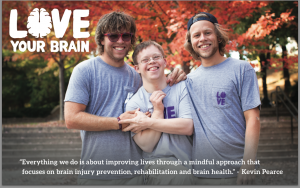 The keynote speaker at this year's event was
Kevin Pearce
." In 2005 at the age of 18 Kevin exploded onto the snowboarding scene." He took home the top Quarterpipe prize" at The Oakley Artic Challenge in 2007 and 2008, he won two Air and Style victories, and became the Ticket to Ride Champion by the end of 2008." He won a silver in the 2009 Winter X Games in Superpipe." Kevin was a strong gold contender for the 2010 Winter Olympics in Vancouver. On December 31, 2009 while training for Olympic trials in Park City Utah, Kevin was practicing a trick that would all but guarantee gold in the upcoming Olympics if successfully executed." While wearing a helmet Kevin crashed and suffered a traumatic brain injury." Kevin was in critical condition and remained in a coma for a week." Without the helmet Kevin would have very likely died that day. When Kevin woke up he had to deal with a new reality, "a new brain," as he said." He had to learn how to speak and walk again." His vision was impacted." His memory, cognitive functioning, impulse control all presented new challenges. With the help of an extremely supportive family, Kevin's optimism, determination, and refusal to quit allowed him to make a stunning recovery." Kevin's story has been made into an award-winning documentary produced by HBO entitled "The Crash Reel - A Comeback Story with a Difference."" The Crash Reel is available on Netflix and iTunes, or you can learn more or order a copy
here
.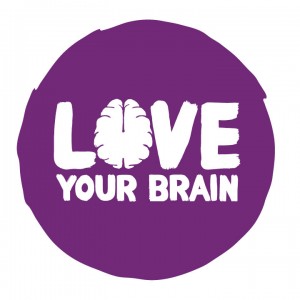 Kevin has also founded The Kevin Pearce Fund, an organization that through initiatives such as the "LoveYourBrain" campaign encourages brain injury prevention, education, rehabilitation and promotes good brain health." More on Kevin and his efforts can be found
here
.
Injury Lawyers Ottawa
has represented many clients who have suffered traumatic brain injuries, from the "mild" variety to catastrophic." We all tend to take our brains for granted, but when you have worked closely with people who had their basic ability to function taken away in an instant and the families that remain to help their loved ones recover as much as possible, you cannot help but understand how important it is to promote prevention and education. Love your brain." Wear a helmet." Wear a seat belt." Make sure your kids do the same." The odds of suffering a traumatic brain injury remain small, but the effects can alter your identity and change your life forever.
Subscribe to our Newsletter