Innovative Gluckstein Client Portal Puts clients' Needs First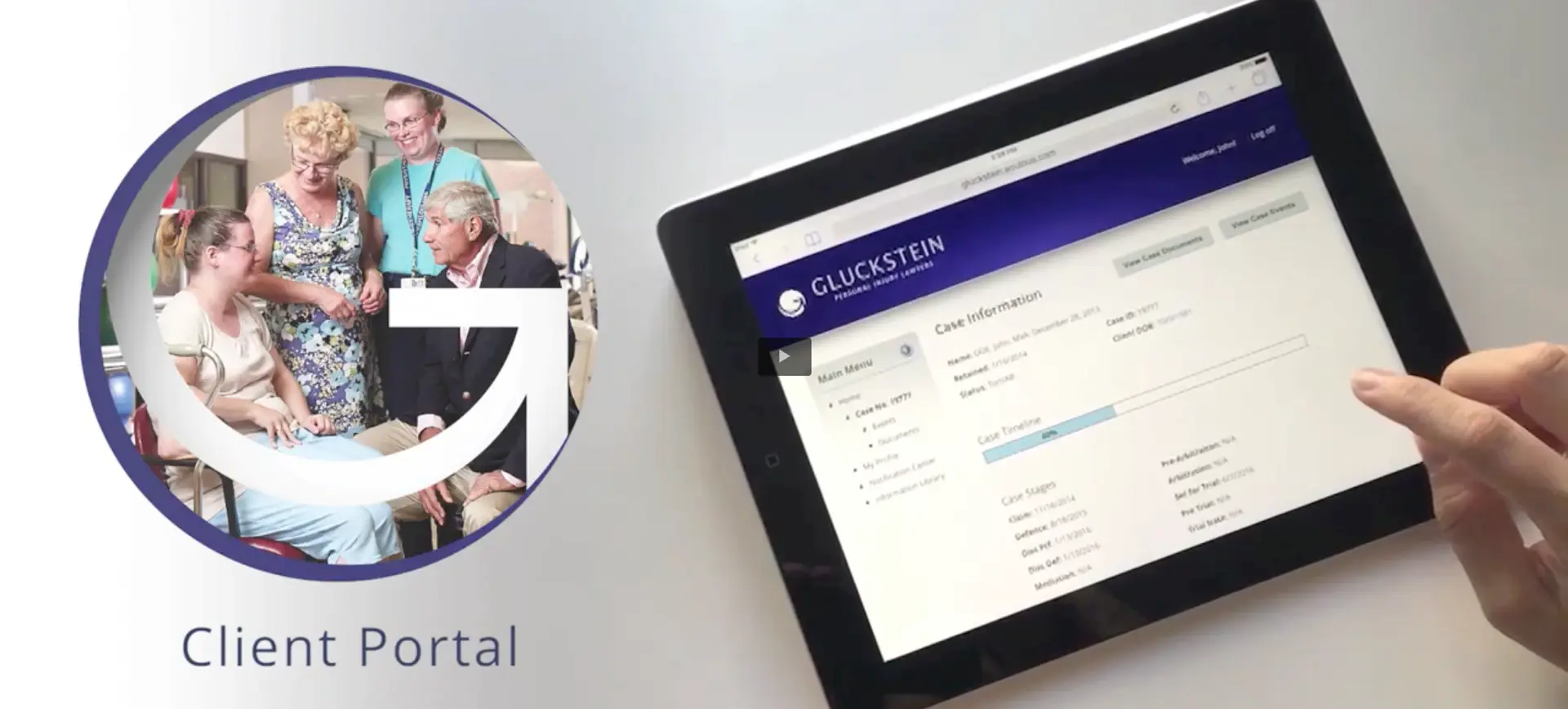 The legal process can be daunting. That's why we built our Client Portal with our clients' needs in mind. Our easy-to-use cloud-based client collaboration tool helps keep clients informed along every step of their case. ?
---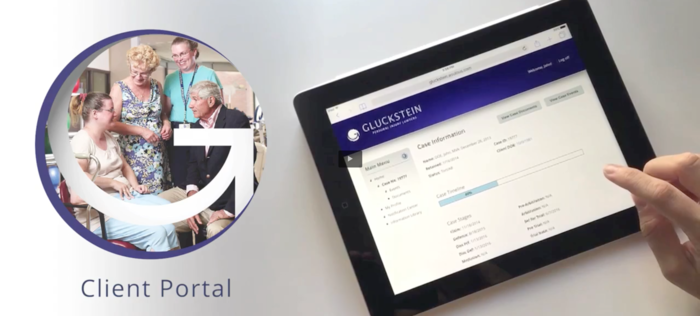 View >> Gluckstein Client Portal Video
---
Announcing The New Gluckstein Client Portal
clients come first at Gluckstein Lawyers. That's why we built our Client Portal with our clients' needs in mind. clients can quickly see the progress of their case, review key events, documents and browse our helpful information library so that they are always informed about their case. While email can be slow, insecure and struggles with large documents, our client portal uses bank-grade security and encryption to keep all case documents confidential and secure. Built with their needs in mind, the portal is mobile-optimized so that our clients can stay connected with us, wherever they are.
Summary of Highlights
Keeping clients in the loop, removing confusion about the status of their case, is important to us. Here is a summary of our Client Portal's key functions:
Case Overview »
Our case timeline gives an overview of how far your case has progressed.
All case progress, events, documents, personal profile and more is readily available, up-to-date, all in one easy-to-use solution that can be used on any device.
Case Events »
Stay on top of new developments in your case.
See how Gluckstein Lawyers work towards the settlement of your case. ?
Case Documents »
Quickly review the documents that have been filed as part of your case.
Our client portal provides secure, encrypted access to your documents for easy review.
User Profile »
Easily update your personal information so that your lawyer can contact you at your convenience.
Notification Center »
Easily control how you get notified about updates and changes to your case.
E-mail notifications keep you up-to-date when new documents are uploaded or when new events happen.
Information Library »
Legal terminology can be confusing! Our information library helps you understand the legal process through sample documents and guides. ?
In conclusion, our Client Portal is another example of putting our clients' needs first and staying connected in a manner that helps our clients move forward with dignity and respect.
---
Comments
| We'd love to hear your thoughts! "Leave a Comment" below. LINKS >> Video Link:
https://www.gluckstein.com/Video-Center
Subscribe to our Newsletter