Jacoub's Balloons: Messages of HOPE
Gluckstein Lawyers proudly presents JACOUB'S BALLOON RACE, a spectacular 300 BLUE BALLOON release with messages and dedications for loved ones, celebrating a birthday, milestone, anniversary, or, simply to send messages of hope, life or love.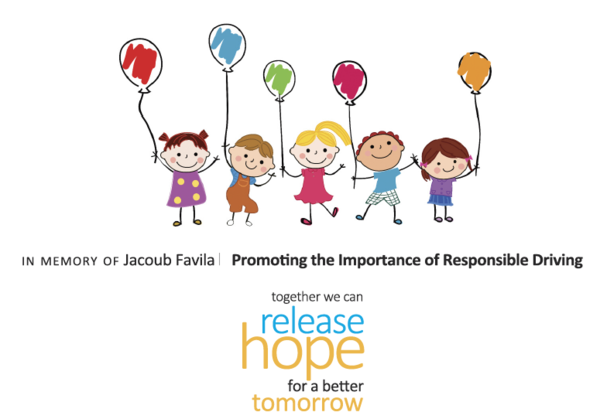 ---
D E D I C A T I O N
---
I dedicate this special balloon for you Jacoub, we love you, infinity and beyond.
Mom, Dad and Brothers
xoxoxo
---
D E D I C A T I O N
---
Ms. Foskett's Grade 4 Class
No matter how far away you are from us... we hold a memory of you in our hearts.
Love, Your Grade 4 Friends and Joshua F.
---
D E D I C A T I O N
---
Jacoub's Balloons soar like an Angel. Protect and shield. - A. Mangosing
---
D E D I C A T I O N
---
To our beloved angel Jacoub we love and miss u forever in our hearts. God bless our family.
-- Dionito and Natiidad Borda
---
D E D I C A T I O N
---
We miss you Jacoub. You will forever stay in our hearts.
We love you. Forever in Our Hearts, Our lil Angel... xxx Concesa Favila
---
D E D I C A T I O N
---
This balloon is dedicated to our precious little angel, Jacoub Favila.
I know you are always looking down and watching over us, your loving family and your sweet mother who misses you so much. Continue to show us how beautiful heaven truly is through the many colours of the rainbow.
You are gone, but not forgotten. WE LOVE YOU.
-- Theresa Dela Cruz and Family
---
D E D I C A T I O N
---
I dedicate a balloon to all my family who are still grieving to the loss of our beloved mother and to our dear grandson Jacoub...
We miss you both...
HAPPY BIRTHDAY MOTHER ( 6.6.1932 9.17.2014 )
-- Rebecca
---
D E D I C A T I O N
---
To Anita and Ben Sloetjes -
A salute to you for your efforts to enlighten us all about the art of caring.
Hugs to a very special team
- Dianne
---
D E D I C A T I O N
---
To my sweet angel Jacoub may you find peace and comfort in heaven
-- Name Withheld by Request
---
D E D I C A T I O N
---
Ben darling...
We will never forget you. You are in our hearts forever. We are taking care of your family. Keep them safe & protected. Hoping you're learning so much from your grandfather. I have heard he was loved and cherished by your mom very much. He also left too soon.
You are a beloved son, brother and friend to all, always & forever.
-- Name Withheld by Request
---
M E S S A G E
---
Looking forward to honouring Jacoub and his life at the Balloon Race!
-- Sarah Palmer, NeuroConnect
---
D E D I C A T I O N
---
Our Beloved Jacoub,
You will be forever in our hearts and we love you our Angel!
-- Tito Ruben, Tita Blessie, Raeanna, Franklin and Zeth
---
D E D I C A T I O N
---
Jacoub, we remember you on this day...
We promise to treasure our loved ones and to live each moment as if it were our last, sharing love, hope and joy with everyone we meet.
We love you dearly and we dedicate this balloon to you and your beautiful family.
-- Love, Sandra, Miguel, Mateo and Leandro Khan
---
D E D I C A T I O N
---
May you have more b'days to come!
Happy 71st bday tatang aido...
we love you!
-- Helen Langit
---
Would you like to dedicate a balloon?
Upload your message here:
https://www.gluckstein.com/About/Sponsorship/Jacoubs-Camp
Thank you for supporting Jacoub's Camp!
L I N K S l
1. https://www.gluckstein.com/About/Sponsorship/Jacoubs-Camp
Subscribe to our Newsletter