Licensed Paralegals and Family Law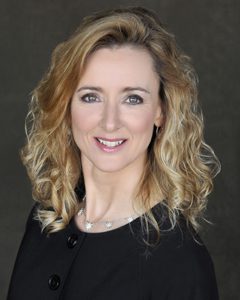 Some of you may have heard about or even read the 105 page report by Justice Annemarie E. Bonkalo, dated December 31, 2016." I have read it, well maybe not the full 105 pages but certainly a good portion of it; there were a few pages I could skip over." You can review the report here.
Justice Bonkalo was appointed by the Attorney General and the Treasurer of the Law Society of Upper Canada to lead a review of the provision of family legal services by persons other than lawyers." (Note:" The scope of the family law services review does not include child protection matters under the Child and Family Services Act.)" Paralegals practicing in family law is a hot topic.
I am a licensed paralegal working within a firm with my main focus in the area of personal injury and, specifically, accident benefits under the
Statutory Accident Benefits Schedule
." Currently, licensed paralegals can practice in many areas such as Small Claims Court, Ontario Court of Justice under the
Provincial Offences Act
, summary conviction offences under the
Criminal Code of Canada
(where a maximum penalty does not exceed six months' imprisonment and/or a $5,000 fine) and before administrative tribunals including the Financial Services Commission of Ontario, CPP/ODSP and WSIB." A licensed paralegal can give legal advice concerning legal interests, rights or responsibilities with respect to a proceeding or the subject matter of a proceeding, draft or assist with drafting documents for use in a proceeding and can negotiate on behalf of a person who is a part to a proceeding. The goal here is to provide access to justice." There are a rising number of unrepresented litigants and Ontario's Law Society is considering to allow paralegals to practice family law as a way of expanding the provision of legal services." There are people who do not qualify for legal aid and feel they cannot afford a lawyer." As indicated in the report, the Ministry of the Attorney General estimates that in 2014-2015, over 57% of Ontarians did not have any legal representation in family court." The legal fees place a massive burden on low and middle-income earners causing individuals to choose to self-represent." A litigant who is represented by a lawyer has a huge advantage over a self-represented litigant." This is where a licensed paralegal can help as we can offer the legal services and at a lower rate. Should licensed paralegals eventually be allowed to practice in family law, we would be required to complete a diverse range of family law courses and have a specialized licensing exam." There is concern that a licensed paralegal would not possess the experience and critical thinking skills to adequately represent clients in family law matters." I can proudly say that I know licensed paralegals that have been practicing for many years who are fantastic advocates that would certainly do a better, more efficient job than a layperson attempting to navigate a very complex system themselves. Licensed paralegals not only can work independently, but also work within law firms, as I do." Licensed paralegals and lawyers can work together and improve access to justice by offering routine legal services at lower rates." There are many areas of family law that a licensed paralegal is capable of doing and in other, more sensitive specialized areas such as child protection cases, lawyers may continue to be required. If Ontario decides to allow paralegals to practice family law, it will take several years to implement." In my opinion, licensed paralegals can increase access to justice, ease the financial burden of family disputes, and increase the efficiency and fairness of court proceedings.
Subscribe to our Newsletter