Nicholson Gluckstein Lawyers Opens Its Doors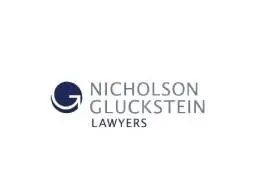 Nicholson Gluckstein Lawyers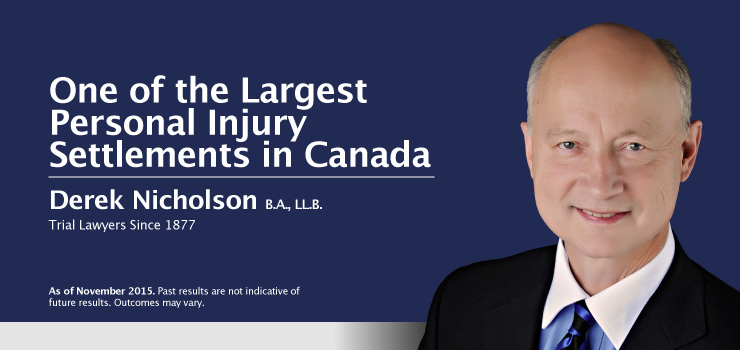 Nicholson Gluckstein Lawyers
is pleased to announce the opening of its new law office in Ottawa, Ontario. Led by experienced civil trial lawyers Derek Nicholson and Danielle Bartlett and located in Centretown, Nicholson Gluckstein Lawyers is here to take on the most complex personal injury matters in Ottawa and throughout Ontario as a part of Gluckstein Lawyers, ranked as one of Canada's top 10 personal injury law firms. The office officially opened on July 1
st
: Canada Day.
Derek Nicholson
Nicholson Gluckstein Lawyers is led by
Derek Nicholson
, one of Ottawa's leading civil trial lawyers. With over 40 years of litigation experience, Derek has represented both plaintiffs and insurance companies in high-stakes personal injury, product liability, and mass tort cases. Now solely representing catastrophic injury victims, he uses his past experience representing insurance companies to obtain insight to assist plaintiffs. Derek has extensive trial experience. He recently secured one of the largest settlements in Canadian history, winning over $15 million for clients who were catastrophically injured in a motor vehicle accident. The settlement also produced one of the largest structured settlements in Canadian history of $11 million. In addition to his skill in the courtroom and his dedication to his clients, Derek also contributes to the wider legal community. He is the former Director of the Ontario Trial Lawyers Association and" served on the executive as Treasurer and Regional Organization Coordinator. Derek is also the past Chair of the OTLA cup committee which organizes an annual Moot Court in the area of personal injury for six of the law schools in Ontario.
Danielle Barlett
Danielle Bartlett is an associate lawyer in Ottawa and a vital member of the Nicholson Gluckstein Lawyers team. Working alongside Derek Nicholson, Danielle is a civil litigator who specializes in complex personal injury matters. Her experience includes appearing before Ontario tribunals, Small Claims Court and the Ontario Superior Court of Justice to represent her clients in their time of need. She is also passionate about advocacy for survivors of institutional sexual abuse who wish to pursue their claims through civil actions.
Committed to Advocating for You
At Gluckstein Lawyers, our clients come first. With 55+ years of experience in personal injury law, we specialize in cases involving motor vehicle accidents, medical malpractice, birth injuries, long-term disability, brain and spinal cord injury, wrongful death, product liability and class actions. We take care of all aspects during your claims process, work with insurance companies on your behalf, and secure sufficient compensation for your pain and suffering. Our clients, whom we treat as family, depend on us during some of the most difficult times of their lives. Contact us for a
free consultation
today. Referrals respected. We welcome the opportunity to co-counsel throughout Canada.
Subscribe to our Newsletter