Ontario Man's Cross-Country Drive Promoting Brain Injury Awareness
When brain injury enters public awareness, it often does so in the form of TBI - a traumatic brain injury that results from a severe impact to the head. An ABI, or acquired brain injury, is less-known. This spring, one Peterborough man is looking to change that as he embarks on a coast-to-coast drive to share his story of living with ABI.
---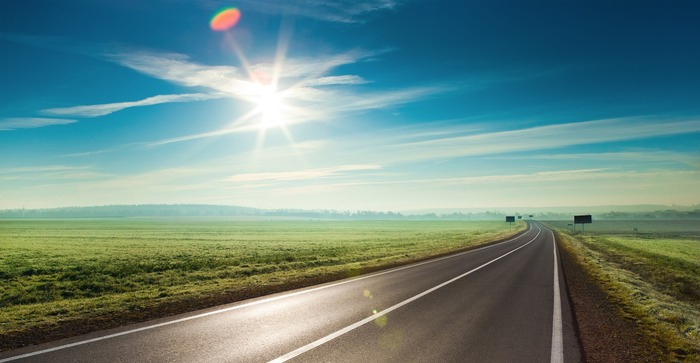 The Difference Between ABI and TBI

The most notable factor separating an ABI (acquired brain injury) from a TBI (traumatic brain injury) is the cause of damage to the brain. In a TBI, a severe blow to the head - such as through a concussion, car accident, sports injury or slip and fall - can damage the brain's delicate tissues.
In ABI cases, patients sustained no physical trauma and were not born with brain damage, but acquired the injury through other means. Some common causes include an infectious disease, stroke or brain tumor.
Sharing His Story Of ABI
Ian Coleman, a 39-year old Ontario man, developed an ABI when he contracted bacterial meningitis at the age of six. His ABI has made learning, balance, and fine motor skills more difficult. However, he has found ways to accommodate his needs so he can live his life more fully.
Like many disabled people, Ian must rely on social assistance for income. Despite not having a paying job, he voluntarily hauls scrap every day just to keep active. Relationships are difficult for him, though which makes the idea of having a family seem intangible to Ian.
Having lived for years with an ABI, Coleman now wants to raise awareness and create a support network for other ABI patients across Canada.
This spring, he will drive his truck from the Atlantic provinces over to the Pacific coast. As he crosses the country, he plans to deliver as many speeches as possible in an effort to share his story, and hear the stories of other ABI patients. Coleman plans to set up a crowd-funding site to support his trip and begin an ABI charity.
Gluckstein Lawyers extends best wishes to Ian on his praiseworthy initiative towards spreading brain injury awareness across Canada.
---
Comments Please share your thoughts about brain injury in "Leave a Comment" found below.
---
LINKS >> Information About Common Types Of Head Injuries Source: www.thepeterboroughexaminer.com/2016/12/29/peterborough-man-plans-to-drive-across-canada-to-share-his-story-of-living-with-acquired-brain-injury
Subscribe to our Newsletter