Painting through Adversity
Ben Whymark, a seven year old boy from London England is making headlines due to his painting talents.
Ben suffered a brain injury when he was 16 months old after contracting pneumococcal meningitis and septicaemia. This damaged his frontal lobes and resulted in him having to learn how to walk and talk again.
Ben was asked by the Oxfordshire Child Brain Injury Trust to create paintings that reflect what it is like to live with a brain injury.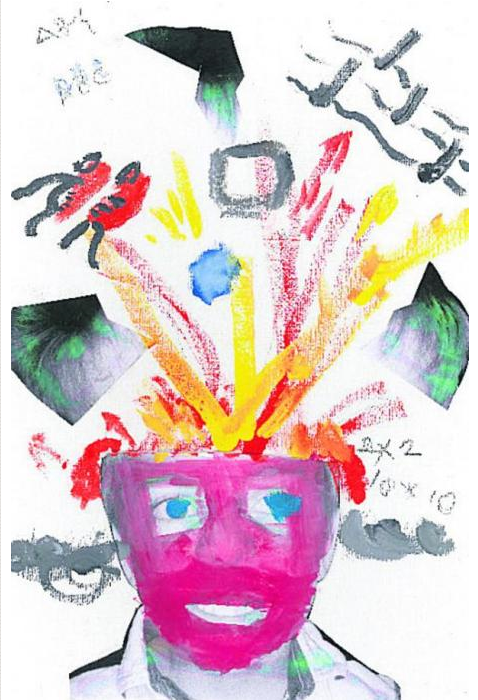 Ben's artwork was featured in an exhibition that highlighted eight areas of difficulty that children with brain injuries can struggle with, including attention, concentration and behaviour.
Ben was thrilled to express his feelings through his artwork and hopes that they accurately demonstrate to others just what life is like for him. When asked to describe his painting on 'behaviour' (see picture above) he said, "When I feel angry it's like a volcanic eruption in my head."
Excitingly, when Ben's therapeutic artwork went on display in this exhibition at a major London art gallery they were so well received they were then transferred to the prestigious Education Room at the Saatchi Gallery in Chelsea. Ben's artwork sold for £250 ($475 CND) each, with the money raised supporting the Child Brain Injury Trust.
The Child Brain Injury Trust is a national charity that provides emotional and practical support to children and families. When Lisa Turan, chief executive of the Child Brain Injury Trust, was asked why they decided to open an exhibition she said,
"We want this exhibition to highlight some of the difficulties children with a brain injury face. We also want to make adults think about how they react to children who may be exhibiting some of these behaviours and who, unbeknown to them, have an acquired brain injury."
Ben's story of painting through adversity is a touching tribute to children living with brain injuries. This exhibition brought awareness to the affects and difficulties of a brain injury.
REFERENCES:
https://childbraininjurytrust.org.uk/
https://www.oxfordmail.co.uk/news/11386410.schoolboys-pictures-life-brain-injury-acclaimed/
Subscribe to our Newsletter