Precious Angels Niagara and Their Gifts to Families
By: Dianne Henderson, Medical Consultant
Gluckstein
is a proud sponsor of Precious Angels Niagara.
Precious Angels Niagara is a group of compassionate volunteers who repurpose donated wedding dresses to create Angel Gowns and Angel Wraps for stillborn and miscarried babies, which are then donated completely free of charge to heartbroken families across Ontario.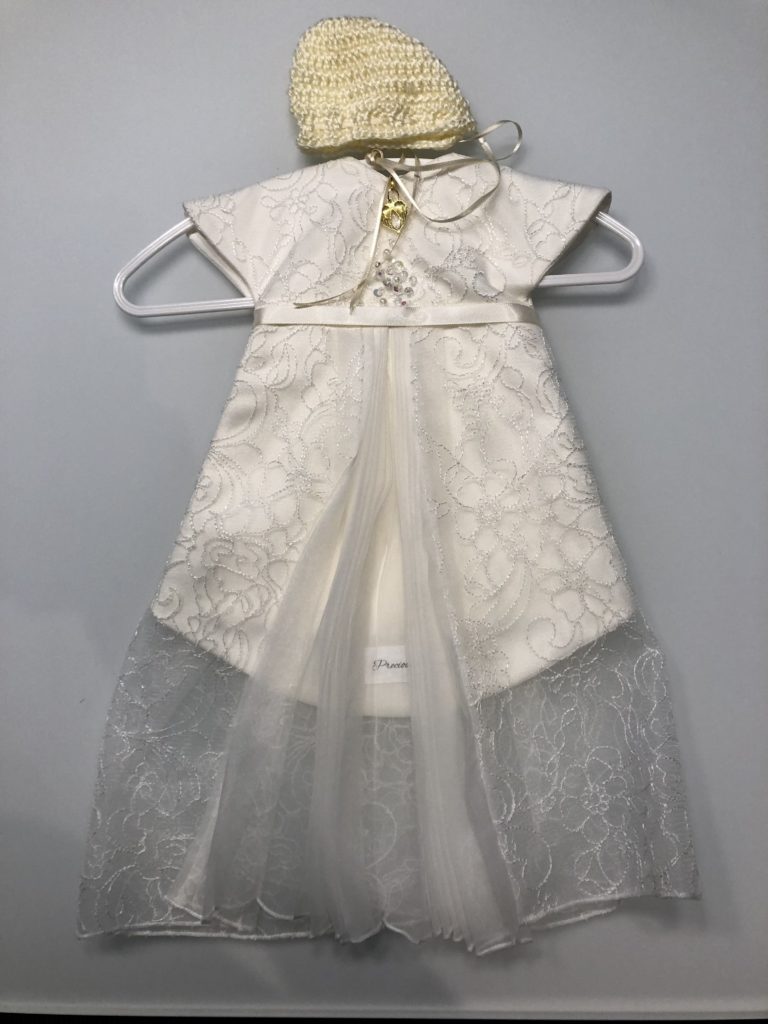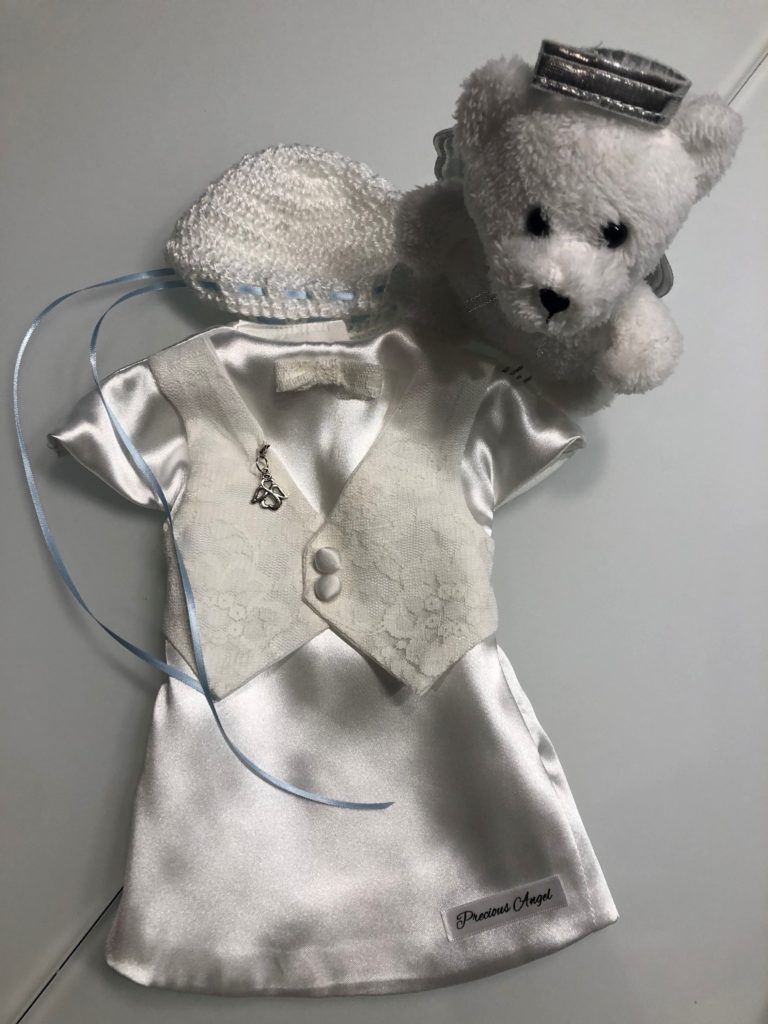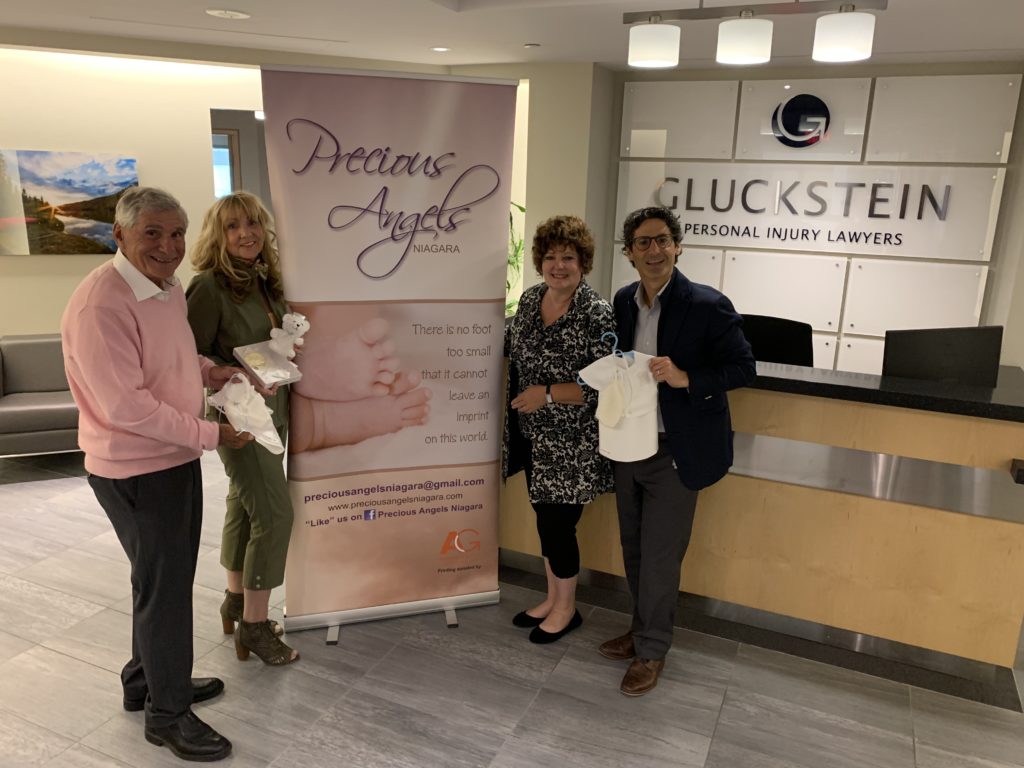 About Precious Angels
At their 5-year anniversary, co-founders Robyn Moore and Lynn McIntyre-Enns have managed to place these gifts in Ontario Hospitals large and small, including major Neonatal Intensive Care Units at Sick Kids, McMaster Children's Hospital, Roger Neilson House and Children's Hospital of Eastern Ontario. As well, donations have been made to families through countless Funeral Homes and three First Nations communities all over the province. Their wraps and gowns with bonnets and charms, enclosed in keepsake boxes, are sent at no charge to all of these locations.
To celebrate their accomplishments at their 5-year anniversary,
Gluckstein Lawyers
will donate to this well-deserved volunteer organization so that they will be able to continue to support grieving families with this mantra - "There is no foot too small that it cannot leave an imprint on this world."
Their attention to detail, their unflinching approach to the quality of their little wraps and gowns, their true volunteerism, and their dedication to providing a service to the Ontario families who have experienced the loss of their most precious angels are just some of the reasons for supporting Precious Angels Niagara. There are 1001 more reasons to support this organization.
Furthering Their Work to Touch More Lives
We would like to make it possible for this organization to expand its compassionate services to all families experiencing the grief of losing a child across Canada.
Learn more about the organization by reading this newspaper article:
http://www.niagaranow.com/news.phtml/1447-when-families-need-an-angel
and by visiting "Precious Angels Niagara" on Facebook or their website at
www.preciousangelsniagara.org
No donation is too small. One can donate to Precious Angels Niagara by:
E-transfer to preciousangelsniagara@gmail.com or by sending a cheque payable to Precious Angels Niagara and mailed to:
Gluckstein Lawyers,
595 Bay Suite, Suite 301, Toronto, Ontario M5G 2C2. Attention:
Dianne Henderson
Please note that, at present, Precious Angels Niagara is not a Registered Charity and therefore cannot issue a Tax Receipt.
Here is What People Are Saying:
"
Precious Angels Niagara has provided many beautiful gowns and outfits for infants and children who are having baptisms, blessings and special occasions, especially around their impending death. Each outfit is made to be easily adapted to the critical needs of the infant or child, thanks to the sewing prowess of their volunteer team."
Because of their kindness, we are able to provide these keepsakes to families at their most challenging times. Families have expressed gratitude for these outfits created from wedding dresses with love. What a gift of care and caring.
With gratitude, Lori
"
Lori Ives-Baine, RN, MN
Grief Support Coordinator, PACT Service, Pathways Grief Support Program
The Hospital for Sick Children
Lori.ives-baine@sickkids.ca
Subscribe to our Newsletter