Scavenger Hunt Winners in Support of Three To Be
Thank you!
To everyone who participated in the Gluckstein Scavenger Hunt in support of Three to Be and their 5th Annual Stems of Hope Gala on November 8th, 2014.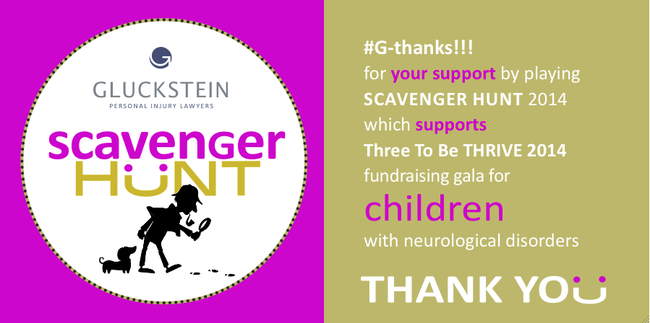 To everyone who participated in this social media Scavenger Hunt that ran from November 6th-10th on our Facebook, Twitter and Blog pages, Gluckstein Lawyers is making a donation to Three to Be Foundation for each successful submission. We could not have done this without your support and social media interactions! Make sure you stay connected with us for upcoming contests and information.
---
Winners of Gluckstein Scavenger Hunt 2014
---
Congratulations to Scavenger Hunt Winners! We're thrilled to announce them here:
Prize 1 - $75 Cineplex Gift Card
1. Richard J.
2. Skylar W.
3. Tember55
Prize 2 - $50 Toys R US Gift Card or Cadillac Fairview Shop Card
1. Tara S.
2. Kris C.
3. Lillian M.
Prize 3 - $25 iTunes Gift Card
1. Ellie A.
2. Amy D.
3. Dee S.
---
Here are some comments from participants in the Gluckstein Scavenger Hunt
"Great Idea - it was fun to participate for such a wonderful cause" - Ellie
"PS. I think this is a great way to get people involved while drawing attention to a great foundation. Congrats!"
"It was fun playing. Thanks again for all that you do!"
"Such an amazing way to get more people involved and learning about the Three to Be Foundation! Great work!" - Amy
"Thank you for the fun! I wish this great success." - Mike

---
Answers
---
Puzzle 1. What is the 8-letter word? Answer: Triplets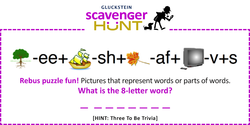 Puzzle 2. What does the maze say? Answer: Three To Be Stems of Hope Gala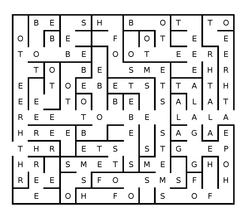 Puzzle 3. What are the names of the Three To Be kids?
Answer: Taylor, Cole, Brody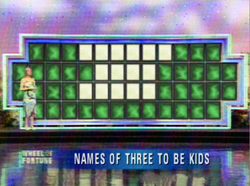 ---
Related Links:
www.gluckstein.com/blog/2014/11/gluckstein-scavenger-hunt-in-support-of-three-to-be
References:
Subscribe to our Newsletter