Winter Wonderland: Inclusive, Fun Activities Over the Holidays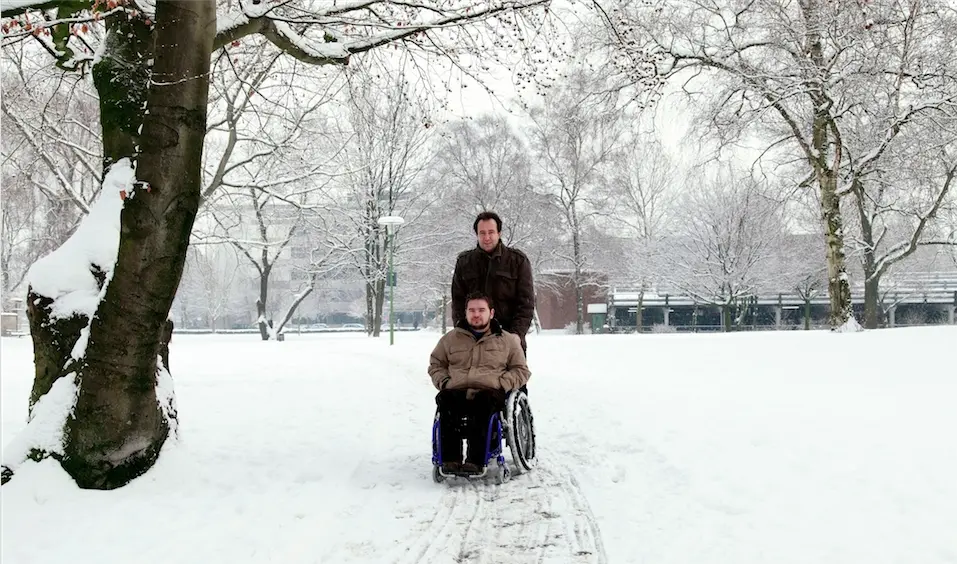 It's getting to that time when snow has arrived, covering the ground. For those of us with mobility concerns such as the elderly or persons with disability, the idea of snow can be a perplexing one. A beautiful sight when viewed from the warmth of the home, watching holiday movies and drinking hot cocoa. A challenge when trying to navigate the outdoors!
---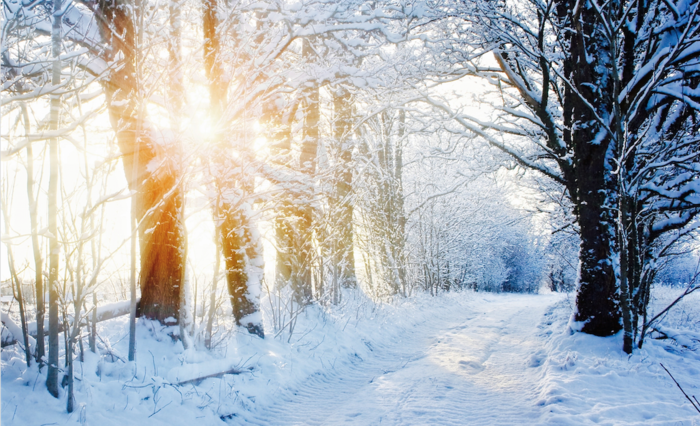 People with disabilities may find that snow can limit their ability to get out and about during the winter months. Those who use wheelchairs may find that going outside when there is snow can lead to getting stuck, spinning wheels, freezing hands, and the snow can even break parts on their chair. Those with other mobility devices, balance issues, and even those who do not do well handling the cold can find living in areas with snow simply becomes an inconvenience, adding stress or struggle to everyday routines required outdoors. If you're willing and able to brave the annoyances and problems that snow causes, there are plenty of things that the whole family can do together, to experience a fun and accessible day out!
While these are just a few ideas, keep in mind that there are plenty of other fun activities available for your enjoyment during the winter.
Enjoy some typical holiday hijinks!
Enjoy the holidays dressed up with seasonal window displays and shopping trips that offer plenty of holiday shopping sales. Enjoy a holiday movie. or show at the local theatre. Meet your family and friends for a special holiday meal at your favorite restaurant. These fun holiday events are usually fairly accessible options for most persons with disabilities. Best of all, they create fun, memories to treasure and traditions that last a lifetime.
Tour the Holiday Lights
Depending on your community, there are holiday-themed tours that allow you to enjoy the holiday decorations of your fellow neighbours. These tours might include city buildings or local neighborhoods where all the neighbours have been inspired by the holiday spirit! When you are travelling on your own from house to house, these are generally accessible. They can equally be enjoyed solo or with friends and family -- and, best of all, can be done at your speed.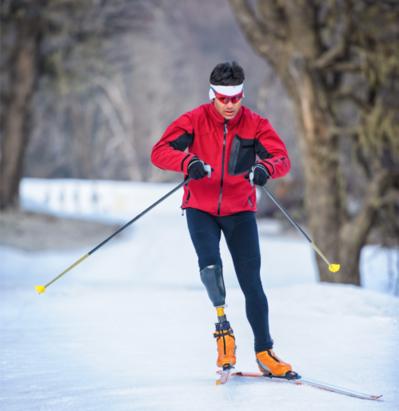 Check with your local parks department
Accessible outdoor sports are becoming more and more popular each year. This is why a number of parks are offering accessible solutions so that people with disabilities can be included in winter activities. There are areas that offer accessible skiing, snowboarding, ice skating, or sledding. If you're interested in getting out there and enjoying winter sports in a safe way, your parks might be the best bet when looking for activities in your area.
Finding things that everyone can do this holiday season doesn't have to be difficult. In fact, communities have plans in place to make sure that their disabled citizens are able to be included and have as much fun as everyone else.
Wishing everyone a very safe and time over the holidays!
L I N K S » Holiday Safety Tips to Enjoy The Season
Subscribe to our Newsletter