Austin Riley Inspires, Racing with Autism
At Gluckstein Personal Injury Lawyers we are very passionate about our clients' quest to triumph over adversity. Our position has always been one of advocacy, awareness and support, which is why we are thrilled to update you on our friend Austin Riley.
---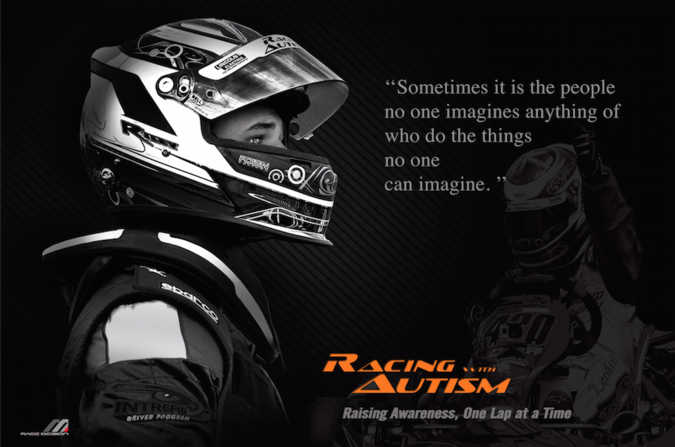 Austin's inspiring story of determination and perseverance
Ontario native, Austin Riley, has an inspiring story of determination and perseverance; one that has not only influenced the racing world it has also inspired the nation. Austin is an autistic racer, who has made a name for himself as a rising star in Canadian motorsports and for spreading Autism Awareness across the world. His foundation, the Austin Riley Foundation provides opportunities to other young racers with disabilities, so that they can turn their dreams into reality just like Austin has. Austin and his father, Jason Riley continue their initiative of educating others on Autism while spreading awareness through various national and international speaking engagements. Currently, Austin is in Australia starting his second Autism Awareness Tour, where he will be doing 31 presentations at various schools and universities. After returning home on April 11, 2016 Austin will have a couple weeks to prepare for his next tour in Bermuda. He has been invited to be a special guest of the Bermuda Autism Society and will be presenting at every school on the island. We are proud supporters of Austin and his foundation in their pursuit to conquer autism and spread awareness. We would like to thank Austin and his father for inspiring others with Austin's story. If you would like more information on Austin and his initiatives please visit his website www.racingwithautism.com
---
Comments
We would love to hear from you. Please share your thoughts on Austin Riley's story in "Leave a Comment" found below.
---
Links
February 29 - Inspire change with a leap of faith >> Introducing Wheel Dance & Wheelchair DanceSport
Subscribe to our Newsletter