Brenda's Corner: Future Independence with Powered Mobility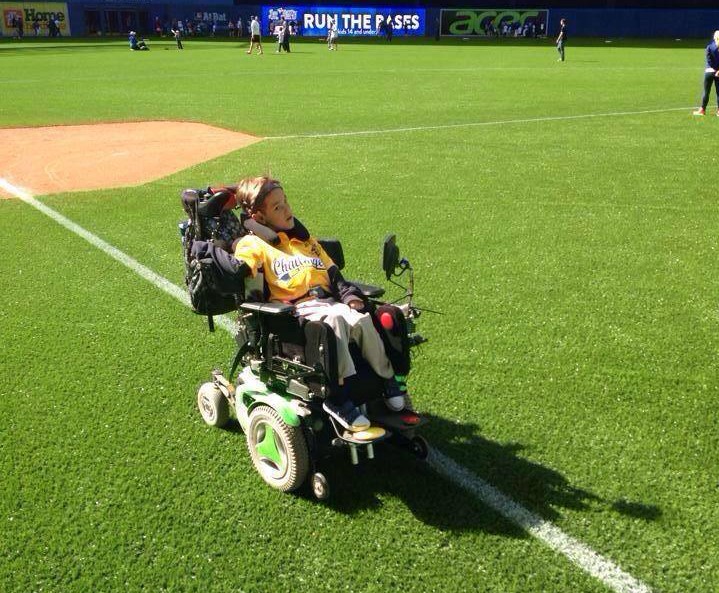 ---
Written by
Brenda Agnew
, Client Liaison Maclain is a typical 10-year-old boy who loves sports, playing with his friends, watching movies and seeking out adventures. One of his biggest goals in life is to be independent and one day able to do some things on his own, specifically to have independent mobility.
Securing future independence.
When Maclain was just shy of 5 years old, we started to ask about powered mobility options for him. We realized at this point that he would not be able to walk, and pushing his own chair was also not possible given his physical limitations. The only way for him to begin to gain some level of independence was through powered mobility. We assumed that it would be an easy solution, and that there must be a system that was already developed which would meet his needs. We have always maintained that our ultimate goal for him is to be happy, independent and functional wherever and whenever possible. As with most things Maclain, we were advised that this wouldn't be as easy as we thought. The existing options for powered mobility for people with such limited physical skills would not work for him. He was not able to use a head array (this is a chair that uses switches controlled by the head movements of the user) because he wore cochlear implants. The implants would be knocked off by that type of system. He had no functional use of his hands, so despite trying numerous types of switches, nothing worked. These trials took place over the course of years. We learned very early on that nothing moves fast in the world of special needs.
Finding the right equipment for Maclain wasn't easy.
We didn't want to give up, and knew there had to be something out there that would work. So we persevered and worked with many therapists and equipment vendors, and brainstormed at every appointment until it dawned on us to explore using his feet. For some reason, Maclain has always been really good at isolating his foot movements. We had always known that, and we had used that ability many times when he was younger to get him to point to things that he wanted with his toes, but for some reason we hadn't thought of it as an option for powering a mobility device. Once the idea came to us, we focused on how we could really make this happen for him. After being told that he would never be able to use a power chair, we started to explore how he might be able to make a foot-driven device work, and for the first time, we really had a positive indication that we had a solution that met his needs. This was one more thing we were told he would never be able to do, and yet here he was on the cusp of actually doing it. We also knew that if he could eventually master using something as complicated operating a power chair with his feet, we could translate his skills into using switches the same way for a computer. This was just another possibility to gain independent living skills.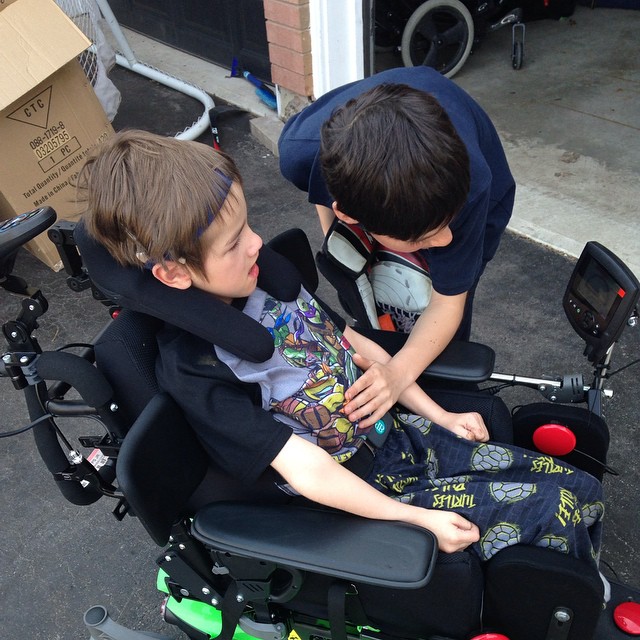 The early road to powered mobility.
So began our journey with the Green Machine, as we affectionately call his power chair. It has truly been a love/hate relationship for all of us. We love the possibilities that come with independent mobility, but we hate the constant issues and problems that plague something this complex. These complicated milestones take much time and effort, with a lot of tears along the way. He started slowly with one switch and then two, and eventually has worked his way to four. Three of them at his feet where he can control forward, backwards and left turning, and one switch at his right knee that controls right turns. He has run over toes, smashed walls, banged up many door frames. The chair has been through 2 seat revisions, and has gone through numerous programming upgrades and fine-tuning, and has probably spent more time in the shop than it has with Maclain in it.
The journey continues, with one ambitious son and two very proud parents.
It has taken us 6 years to get to a point where we think maybe this time will be the magic one, when everything will work the way it is supposed to. He continues to practice as often as he can, and this summer he has a lofty goal to work towards. As he reaches his 11th birthday, he has decided that come next fall he would like to walk to school with his friends on his own. This is motivation at its very best, and so very typical for a kid his age. It's truly a sight to behold, this proud boy weaving around trying to control this powerful device with his feet, as he squeals in delight and asks to make it go faster. He still has a long way to go to master his driving skills and we know that the road ahead is a long one, but we also know that his determination will get him where he wants to be.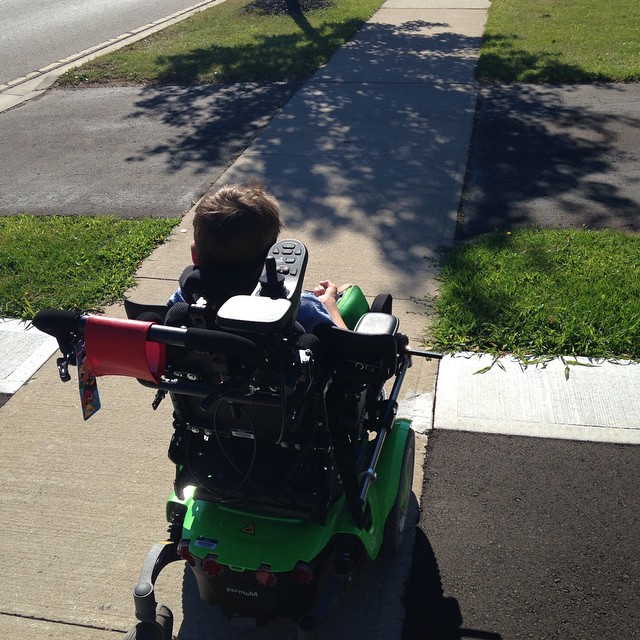 Thank you for joining us for this edition of Brenda's Corner. Please continue to follow her family journey for advice, insights and education related to parenting and empowering children of all abilities. Any questions? Contact Brenda directly at [email protected]
Subscribe to our Newsletter