Healthy Legal Profession is Important to Public Interests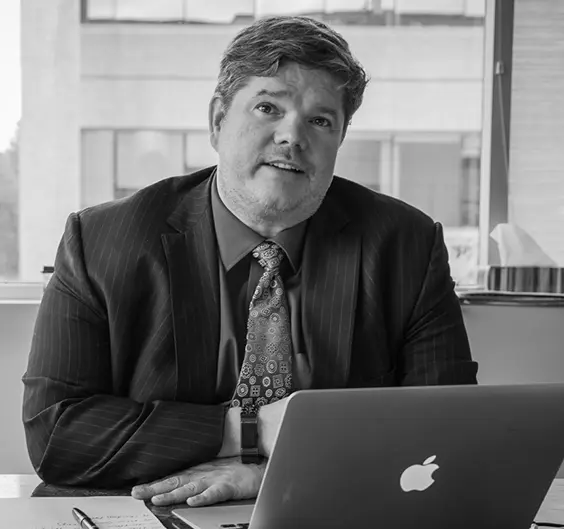 Managing partner with
Rastin Trial Lawyers
and Law Society bencher candidate
Steve Rastin
" says a strong, effective legal community is vital to society. "I think the concept of public interest, a healthy legal profession, and access to justice are all intertwined," he says. Rastin, who has practised civil litigation throughout Ontario, says practitioners outside big centres need a say at Convocation. "I think one of the advantages that I bring to the table is that I'm the principal of a small law firm in a small market," he says. "There should be lawyers from small and solo practices outside of Toronto who can bring insight into the kind of challenges they are facing. I think big downtown problems sometimes take up too much attention." If elected, Rastin says his priorities will be:
effective enforcement of professional competence and professional conduct
Rastin says he is concerned with the increase in law school graduates and the large tuitions they pay. "One of the challenges we have right now is that the number of new lawyers entering the system has radically increased to the point where there are more articling students than articling vacancies in the province," he says. "There's one school of thought that says flooding the profession with lawyers and paralegals is good for access to justice because it will create competition and cause lawyers to cut their hourly rate so that people will be able to afford legal representation. But I have trouble with that because, in my view, putting pressures on like that could force lawyers and paralegals to cut corners." At the same time, "tuition has been drastically climbing," and graduates are carrying more debt when they enter the profession, Rastin says. He argues that a problem arises when lawyers "who may have wanted to work with oppressed or racialized groups feel that they have to opt for higher paying jobs because they need the money." "How can you afford to practise public interest law if you graduate a couple hundred thousand dollars in debt?" Rastin says. Exorbitant tuition fees also have the potential to shut out students who don't have the ability to pay, he notes. "If the only people who can afford to become lawyers are affluent, in my opinion, that is likely a step away from diversity," Rastin says. "It's a step away from allowing racialized individuals to practise law. It's a step away from allowing people the flexibility to work in community legal clinics." While it may not have a say in setting tuition fees, the LSO can still open a line of communication with the government and universities, he says. "I would submit that if the treasurer of the law society were to go to Queen's Park or to the law schools and talk about these issues with them, people wouldn't slam the door," Rastin says. "The law society is said to regulate in the public interest. Well, the public interest would be served by having a dialogue with those parties. It's worth having a conversation about it. Is it in the public interest to have a law student paying $50,000 a year in tuition? Does that mean you're going to get a better lawyer because law school is more expensive?" Rastin says disciplining lawyers who break the rules is also essential to maintaining a healthy legal profession. "The Law Society really should be enforcing its rules to increase the reputation of lawyers among the public," he says. "And what we've really seen in the last 10 or 15 years is the opposite." Lawyers who breach advertising rules, for example, should face fines that are severe enough to discourage repeat behaviour, Rastin argues. "One of my concerns is that even when lawyers are found to have violated the rules of professional conduct, the sanctions imposed by the Law Society are insufficient," he says. "A little slap on the wrist doesn't discourage the small group in our profession that is engaged in these practices, and it is diminishing the reputation of lawyers as a whole. We ought to be focusing on enforcing the rules in a way that enhances the public interest and the perception of lawyers with the public at large." Forty lawyer benchers will be elected "" 20 from inside Toronto and 20 from outside. The deadline for voting is 5 p.m. April 30, 2019.
Subscribe to our Newsletter