Award-winning team.
Advocating for you.
Personal injury has been our sole focus since 1962. We are an award-winning top 10 personal injury law firm in Canada.
About
Personal injury lawyers committed to advocating for you.
Gluckstein Lawyers provides counsel and full-circle care for Ontarians who have suffered catastrophic injuries. Our experienced and compassionate team serves clients in Toronto, Ottawa, Niagara, Barrie and across Ontario, helping them return to their highest functioning potential.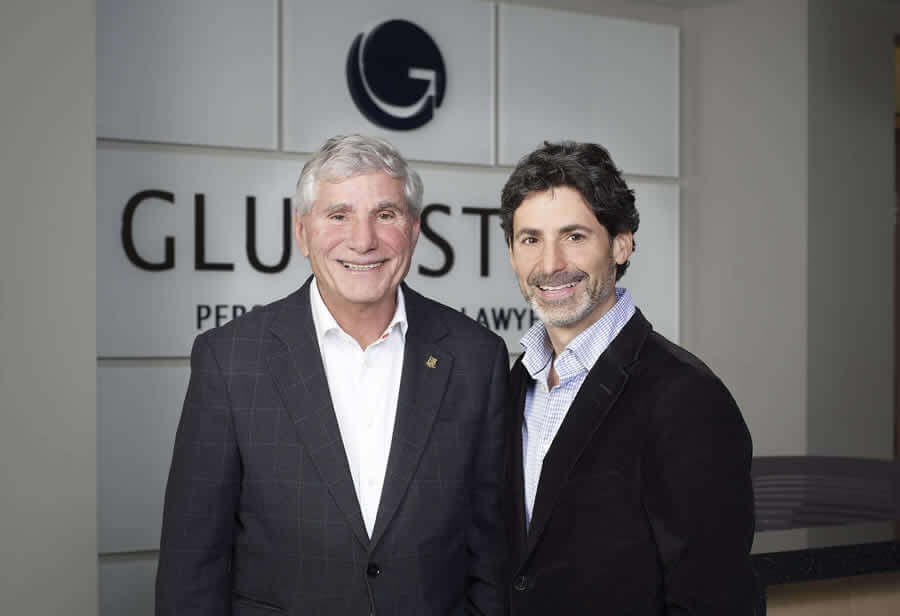 Since 1962, we have helped clients move forward with dignity, respect and trusted experience. Celebrated as pioneers in our field, Gluckstein Lawyers is an award-winning industry leader in catastrophic injuries, medical malpractice and birth injury cases.
Our personal
injury lawyers.
With almost 60 years of experience helping personal injury victims and their families, Gluckstein Lawyers has earned its place as a Canadian Lawyer Top 10 Personal Injury Law Firm in Canada. Our personal injury lawyers will work with you to get the proper compensation and support for the physical, emotional, and mental trauma caused by an accident, injury, or illness.
Our team of experienced and compassionate personal injury lawyers is here to guide people to become their best selves after sustaining a catastrophic injury.
Please speak to our injury lawyers in Toronto, Ottawa, Niagara, and Barrie, when you need professional representation.
Expertise.
Gluckstein Lawyers is one of Canada's most prominent personal injury law firms and has been for almost six decades. Our firm has some of the most pre-eminent litigators in the country and can handle the most complex personal injury cases.
Seven of our litigators are consistently recognized for inclusion in "Best Lawyers in Canada," an international legal publication. Since 2013, Gluckstein Lawyers has been rated as one of Canada's top personal injury firms by Canadian Lawyer Magazine.
You can feel confident in your choice.
Blogs & News.
Stay up to date with our latest blogs and news.
The holiday season is a time to get together with family, friends, or coworkers to celebrate, whether at small gatherings or elaborate functions. Holiday parties are already underway and typically ram...

Read Full Story

Efforts to seek justice on behalf of hockey players subjected to horrific abuse when playing for teams across Canada have taken another turn as lawyers seeking to represent the affected players have d...

Read Full Story

Join Gluckstein Lawyers in spreading holiday cheer and making a difference this season! We are excited to announce our Holiday Giving campaign in support of the United Way. At Gluckstein Lawyers, we b...

Read Full Story
Full-Circle Care.
Full-circle care is more than a promise. It is at the heart of what we do as your dedicated and tireless advocates.
Offering clients full-circle care means support at every stage of their recovery journey - both during and after their case resolves. At Gluckstein Personal Injury Lawyers, you can depend on us to always be here for you. We maintain relationships with our clients long after their case has settled and are always looking for ways to further support them and the community at large.
Many lawyers and firms will tell you they see you as more than just a case number. At Gluckstein Personal Injury Lawyers, we will show you that we mean it.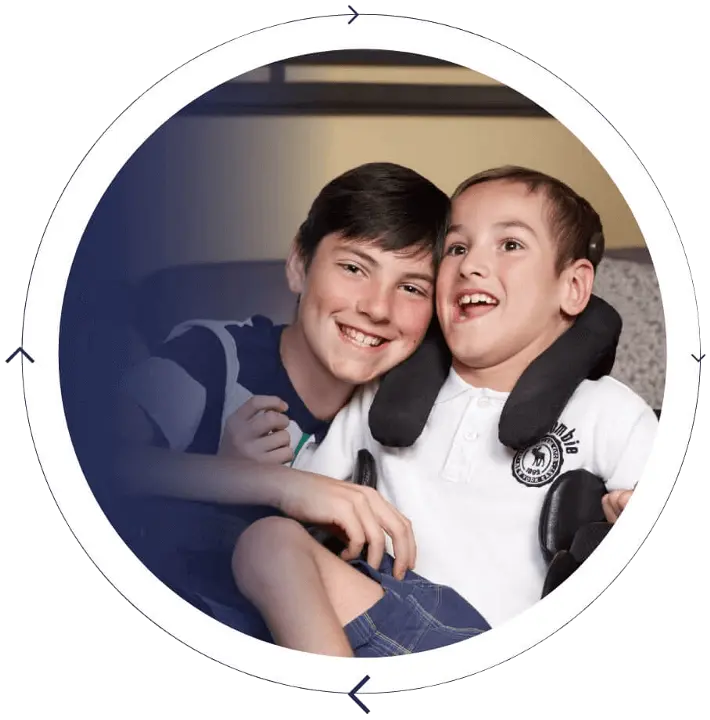 Chris B.

"Rebecca Coughlan. I can't thank you enough. You was [were] extremely helpful and empathetic for what's been a really stressful situation. [I] Spoke with many Lawyers before and you was [wer...

Diana J.

"I am absolutely thrilled to write this review for the exceptional legal service provided by Jane Lou and Gluckstein team throughout my personal injury case. From the very beginning, Jane demonstrated...

Karine P.B.

"To Derek and his Team at Gluckstein and Nicholson! I am writing this testimonial to express my most sincere gratitude for helping me through the most difficult time of my life. You and your team gave...

Marie W.

"I have had a very positive experience in dealing with Derek Nicholson in reference to my personal injury case. Derek was patient and understanding towards my injury and he worked extremely hard in ac...

Sandy H.

"I would highly recommend Gluckstein Lawyers. Charles and the team settled our vehicle accident case and I was very happy with the result. I appreciated how the process was not stressful at all. Some ...

Former Client - Sexual Assault Survivor

"In the summer of 1979, I was a victim of assault. Decades later, I met a lawyer who was representing one of the other plaintiffs in a civil lawsuit against the organizations which employed the p...
Testimonials.
It is an honour to represent our clients and their families to help them come to a resolution, and we are grateful to have played a part. It is their stories of resiliency that inspire us to continue advocating on behalf of injured victims. Here are their stories, and we hope they inspire you.
Contact us for a free consultation.
Tell us about your accident or injury. We can help.
At Gluckstein Personal Injury Lawyers, the initial meeting is free and without obligation on your part – and we never charge you legal fees until your claim is settled.
Sponsorships.
Our success is attributed not only to our honest reputation but our commitment to humanitarian efforts.
Giving back to the community is one of the strongest values we hold as a firm – this is part of our promise to our clients and community of offering full-circle care and support to those who walk through our door.

Butter Torts: A Truly Legal Podcast.
This CPD accredited podcast offers an opportunity to meet the many members of our fantastic team and learn more about their role in helping our clients lead better lives.
Be sure to follow Butter Torts: A Truly Legal Podcast. We have exciting guests and thought-provoking topics.
Our Locations.
We work with personal injury clients across Ontario, and advocate for families affected by medical malpractice and birth injuries throughout Canada.