Inspiring Random Acts of Kindness
One random act of kindness can inspire others to do the same. With of the turmoil and negativity present in our world over the past while, it is important to reflect on what we could do to make a difference.
---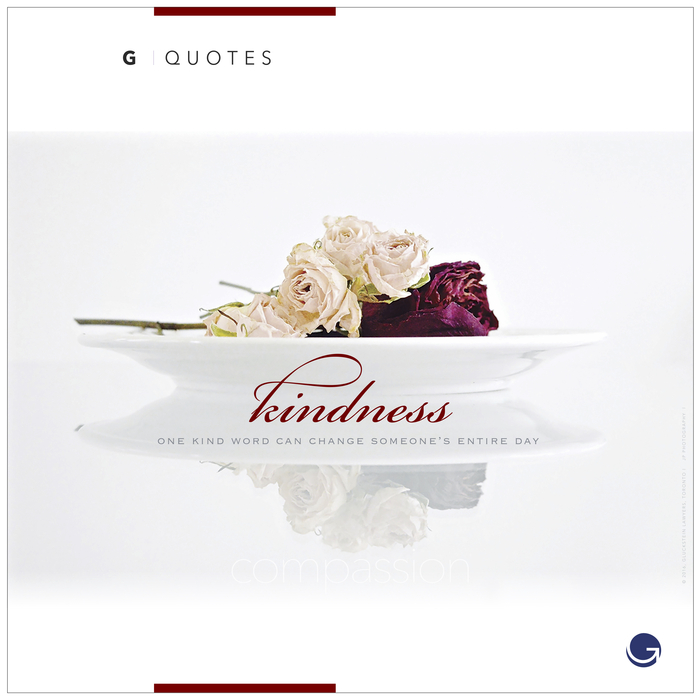 A little kindness can go a long way, especially when you are not expecting it. Mother Teresa believed: "Kind words are short and easy to speak, but their echoes are truly endless."
In the spirit of spreading kindness, we thought we would share with you 10 small acts of kindness you can do, that will surely brighten someone's day.
Pass it forward. Share these ideas to inspire more random acts of kindness in our community.
Kindness Inspiration
Give a genuine compliment to someone around you. It could be as simple as complimenting their outfit or recognizing their hard work.
If you know someone is overwhelmed with life or work, take a second and ask them if there is anything you can do for them.
If you notice someone working outside on a hot day, such as a mail carrier offer a cold drink.
With wedding season upon us, consider donating your flower arrangements after the big day to a local hospice or nursing home. These arrangements are sure to brighten someone's day.
Donate your unused or unwanted clothes, furniture, toys to your local shelter, to help those in need.
If you are at a restaurant, be sure to leave a generous tip to your waiter/waitress and include a nice note thanking them for their service.
Bring in some morning treats for the office, or send something with your children to school for the class.
If possible, keep a $5 gift card with you to hand out to someone you see in need.
Take the time to listen to someone's problems, without interruption, sometimes people just need an ear that will listen.
If you are in line at Tim Hortons, treat the next person in line by paying for their coffee.
Not everyone will be able to participate in all we have suggested, however, the slightest gesture of kindness will truly make a difference. It really is that simple, and it is often the little things that people are most grateful for.
Be compassionate, mindful, understanding and take the time to reflect on how others are walking their path in life; together we can positively impact our community, starting with random acts of kindness.
---
Comments | Share your comments in "Leave a Comment" found below.
---
L I N K S
>> JUNE: Brain Injury Awareness Month
Subscribe to our Newsletter