IPBIS 2017: Three To Be, ABI and a Standard of Care for Children
What do IPBIS, Three to Be and ABI all have in common? It's September, back-to-school -- time to learn.
A perfect time to connect, share, network and cross-pollinate ideas across all disciplines in the brain injury field. As a firm that values on-going professional development, and the power of connecting, we sponsored Brenda Agnew (Three To Be Foundation) to attend and participate in
the 2nd International Paediatric Acquired Brain Injury Conference (IPBIS) 2017 with us.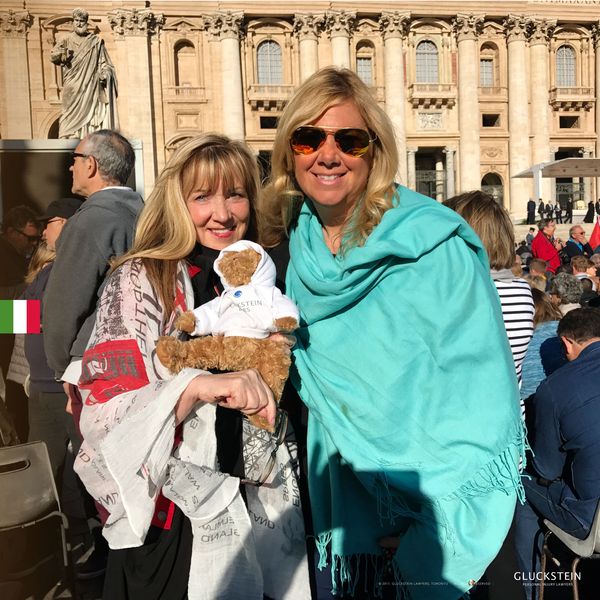 Brenda Agnew (Right) with Dianne Henderson, Rome, Italy
The IPBIS Conference is perfectly timed as the back-to-school season kicks into action. We've come to IPBIS 2017 to learn, participate, connect, and share ideas with some of the best minds. We presented the Jane Gillett Award to a trailblazer, Dr. Ingrid van't Hooft, deserving of recognition for making an incredible difference in the paediatric acquired brain injury field. We're also here to accompany and support our former client Brenda Agnew (Three to Be Foundation), via an all-expense-paid trip to the conference. We were thrilled when Brenda's abstract was accepted and her role as a Poster Presenter at this year's conference.
Who is Three to Be Foundation?
Three to Be is a non-profit inspired by three triplets who were born 3 ½ months premature and were later diagnosed with severe Cerebral Palsy.
Three to Be commits to bringing neurological disorders to the main stage and growing both public attention and awareness. They believe that continued research and funding could lead to ground-breaking advancements for brain injury as a whole. It is the hope that through these continued efforts, those affected by brain injury can have a more improved standard of living.
Their role at the 2017 Paediatric Acquired Brain Injury Conference
We're so pleased to support Brenda as she speaks at the conference this year. Her presentation focuses on pushing an international standard of care for every child in the world. Her aim is to bring paediatric brain injury awareness to the table and cast a significant light onto the fundamental rights of children.
Why is this important?
To date, an international standard of care for children does not exist. In other words, once a child crosses a country's border, the standard of care can dramatically change. Economic or geographical realities, which are entirely out of a child's control, can mean the difference between life and death.
It is IPBIS' mission to be a supporting voice, regardless of citizenship, for all those who suffer from brain injury. Through the setting of international rules and laws, brain injury research and discoveries can be approached from a heavier collaborative basis. In society, children are one of the most vulnerable groups, and yet they remain unprotected because of a lack of international standard of care.
At Gluckstein, we agree that every child should have the same accessibility to a quality standard of healthcare, regardless of where they live.
---
LINKS >>
Sponsorship | About Three To Be
>>
IPBIS 2017: Gluckstein Presents The Jane Gillett Award
Subscribe to our Newsletter