Operation Red Nose - UPDATE
In December, we posted a blog featuring a holiday safe driving campaign calledOperation Red Nose. We are thrilled to share that Operation Red Nose announced that their 2014 holiday season campaign was very successful!
They provided safe rides for over 76,105 Canadians across the nation.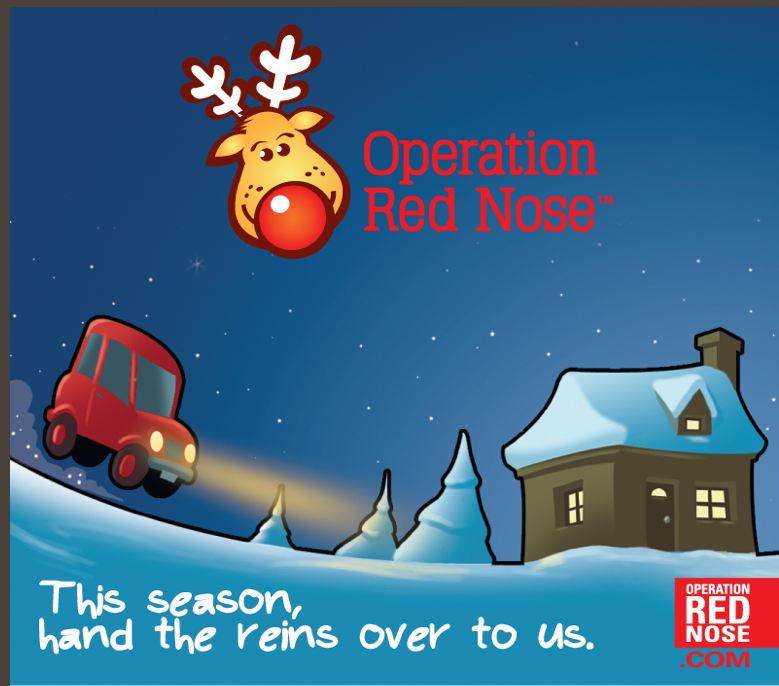 Out of the 76,105 motorists and their passengers across Canada, this included 4,474 Ontarians. Adding to the overall total since inception this volunteer driven campaign has provided 1,992,958 safe rides to Canadians since 1984.
The success of this campaign and program is due to the many dedicated volunteers across Canada. Specifically, the 52,064 dedicated volunteers who participated in the 2014 campaign.
With such success, Operation Red Nose has become a significant contributor with regards to road safety in Canada, in particular providing awareness for responsible driving during the holiday season. The 2015 holiday campaign will be held November 27th to December 31st, 2015.
RELATED STORIES:
https://www.gluckstein.com/news-item/operation-red-nose
REFERENCES:
https://operationnezrouge.com/en/press_room/press_release/
https://uploads.operationnezrouge.com/fichiers/CP-ON-EN-31st_campaign_wrap.pdf
https://www.cbc.ca/news/canada/montreal/operation-nez-rouge-underway-for-31st-consecutive-season-1.2872408
Subscribe to our Newsletter