Raising Awareness of Early Arrivals: World Prematurity Day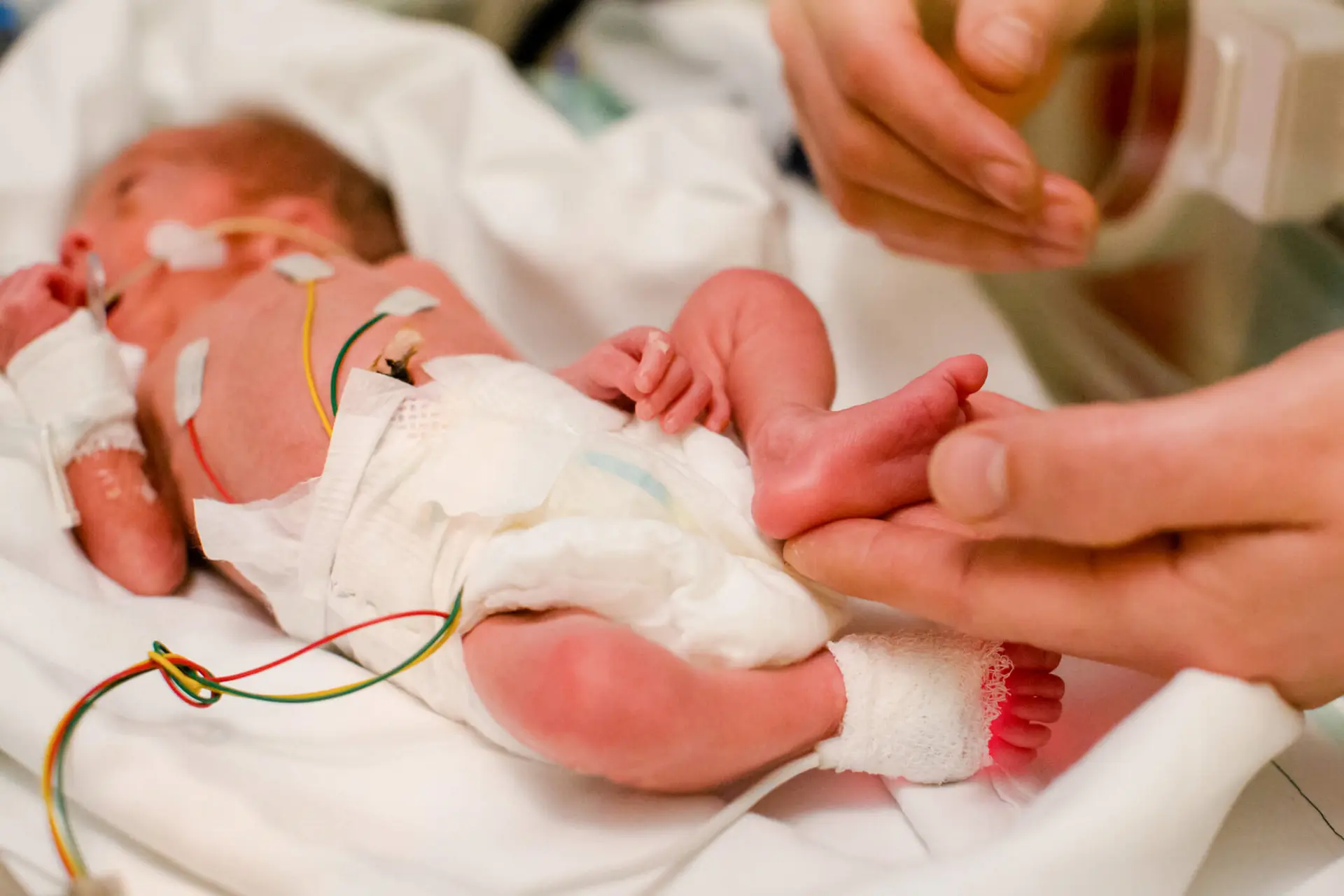 When soon-to-be parents learn they are expecting, they usually eagerly anticipate the arrival of the newest addition to their families. But while many of us simply 'can't wait' to meet our newborns, all of us know that babies who arrive significantly before term are at greater risk of birth injuries and poor health outcomes later in life.
To draw attention to the challenges preemies face, each year the Canadian Premature Babies Foundation (CBPF) celebrates World Prematurity Day. On November 17, 2023, I hope you will join Gluckstein Personal Injury Lawyers in raising awareness of prematurity by getting involved in any way you can and raising awareness of these remarkable children.
In this blog post, I'll explain why pre-term births may occur, explain how premature babies can be at risk of, and highlight some of what the CBPF has planned this year.
What Are Premature Births?
Usually a full-term pregnancy lasts 40 weeks. A premature birth occurs when a baby is born alive before 37 weeks of pregnancy are completed. Depending on a baby's gestational age at birth, pre-term births are categorized as:
extremely preterm (less than 28 weeks)
very preterm (28 to less than 32 weeks)
moderate to late preterm (32 to 37 weeks)
Premature births can occur for a variety of reasons. In some cases, the birth is spontaneous. Other times, a medical condition (such as an infection, diabetes, high blood pressure or trauma to the body) can prompt early labour and delivery.
Certain factors associated with past or present pregnancies (such as multiples, less than six months between pregnancies, assisted reproduction, multiple previous miscarriages/abortions, or a previous premature birth) can also increase the risk of prematurity. Finally, lifestyle (including smoking, drinking alcohol, taking illicit drugs, being over/underweight before pregnancy, becoming pregnant before 17 or after 35, or experiencing stressful life events while pregnant) can also increase the risk of premature birth.
If doctors determine a pregnancy has complications that could cause serious harm to the fetus or pregnant person, they may induce labour early or perform a caesarean section.
Approximately 30,000 babies are born prematurely in Canada each year. Globally, one in 10 babies are premature.
Why Are Premature Babies More Likely to Experience Health Challenges?
When a baby is born well before term, its organs may not have matured to a point where they can function properly without additional medical support.
While not all premature babies will experience health challenges, generally an earlier gestational age at birth and a smaller birth weight heighten the risk of short-term and long-term complications.
In the weeks immediately after birth, potential complications can include:
respiratory distress syndrome (lungs not able to take in sufficient oxygen while breathing)
apnea (pauses in breathing)
bronchopulmonary dysplasia (tissue damage to the alveoli or air sacs of the lung)
patent ductus arteriosus (an opening between the aorta and the pulmonary artery)
low blood pressure
intraventricular hemorrhage (bleeding in the brain)
hypothermia (dangerously low body temperature)
necrotizing enterocolitis (injured cells lining the intestinal wall)
anemia (low red blood cell count)
jaundice (too much bilirubin in the blood from immature liver function)
metabolism problems/very low level blood sugar
immune system problems
Longer-term complications can include:
cerebral palsy
learning disabilities
vision problems
hearing problems
behaviorial and mental health problems
Advances in modern medicine have helped to significantly reduce the mortality rate for premature babies in high-income countries/settings. As a result, many more premature babies have reached middle-age than previously. Studies of adult survivors of preterm birth indicate they have increased risks of chronic disorders involving cardiovascular, endocrine/metabolic, respiratory, and renal organ systems, greater neurodevelopmental complications and a higher prevalence of psychiatric disorders.
While these disorders have been associated with moderately (30% to 50%) increased mortality risks during early to mid-adulthood among persons born preterm compared to adults who were born at full term, the majority of pre-term persons in these research studies reported good quality of life in adulthood.
What Can Be Done to Help Premature Babies?
We are incredibly fortunate to live in a country where access to high quality medical care and social programs have led to much better outcomes for premature babies and their loved ones. For example, while nine out of 10 extremely premature babies in low-income countries will die within days of birth, fewer than one in 10 extremely premature babies die in countries with higher incomes.
We need to expand the great success we've had in lowering mortality rates to poorer countries and continue to invest in programs that reduce the risk of premature births. Both at home and abroad, it's essential to fund research to assist children whose early births have led to disabling conditions.
The Canadian Premature Babies Foundation (CBPF), which counts Gluckstein Personal Injury Lawyer's own Jan Marin as a board member, facilitates a variety of initiatives, events and activities to celebrate World Prematurity Day. You can help promote awareness by:
Wearing purple (for sensitivity and exceptionality) on November 17 and encouraging your child's school and co-workers to participate
Nominating a landmark for illumination in purple by visiting the CBPF web site
Holding a fundraiser or donating to CBPF's annual campaign
Can We Help You?
As we approach World Prematurity Day, we turn our thoughts not only to all of the new preemies who will be born in the coming year, but also to all the premature babies who have come before them.
Sometimes medical negligence can cause or contribute to a premature birth and serious birth injuries. If you believe your child or a loved one suffered harm due to the actions or inaction of their medical providers, you have options. Even if your child is now older, the two -year limitation for commencing action in a birth injury case only begins once they turn 18.
At Gluckstein Personal Injury Lawyers, we have the knowledge, skill and experience to help you with a birth injury claim. During a no cost, no obligation initial consultation, we'll listen to your story with great empathy, clearly explain your various options, and take the time to answer any questions you may have.
To learn more about what our medical negligence lawyers can do for you please contact us so we can help.
Subscribe to our Newsletter