Recognize The Signs Of Concussion During Summertime Play
With back to school just around the corner, children are playing it up during these last days of summer - in backyards, parks, playgrounds and just about anywhere else kids can be kids. But, during fun time, safety comes first. This week's post highlights the dangers of child and youth concussion to help parents spot the signs.

---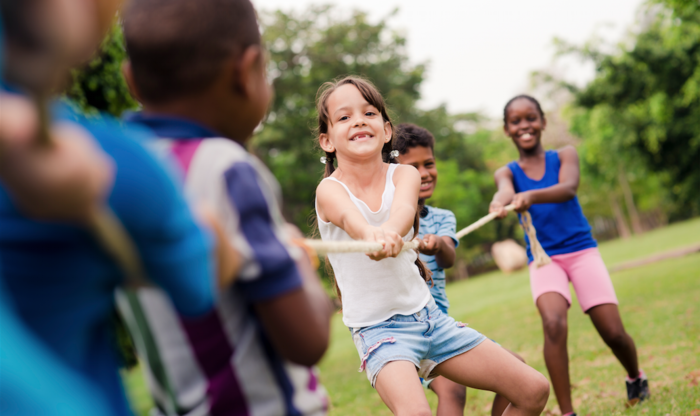 Concussion: It's Serious And Common
According to the Government of Canada, 64% of youths aged 10-18 years who visit hospital emergency rooms are there for injuries related to some kind of physical activity, sport or recreation. Of these, 39% suffered concussions and another 24% had possible concussions.
Recognize The Signs And Act Fast
Since children and youth are not always aware that they are concussed, parents should watch out for any of the following symptoms:
Complaints of headaches or dizziness
Difficulty with balance
Nausea or vomiting
Complaints of blurred vision or sensitivity to light
Ringing in the ears or sensitivity to sound
Problems with memory or concentration
Irritability, mood changes, anxiety or sadness
Difficulty with sleeping
The most serious symptoms include:
Sluggishness or lethargy
Difficulty waking the child
Unequal-sized pupils in the eye
Seizures
Persistent vomiting
If you observe any of these signs or suspect that your child has a concussion, it's important to act fast. Stop the activity and seek medical attention immediately. Monitor the child closely for the first 48 hours and follow the doctor's direction on rest and a gradual return to activity.
Since prevention is always better than cure, Gluckstein Injury Lawyers encourage all families to enjoy their summer by playing safe to avoid injury.
---
Comments
We would love to hear from you. Please share your thoughts about brain injury in "Leave a Comment" found below.
---
LINKS
Source: obia.ca/wp-content/uploads/2015/06/Concussion-resource-children_web.pdf
Subscribe to our Newsletter