Compassion Fatigue: Five Signs You May Be Burning Out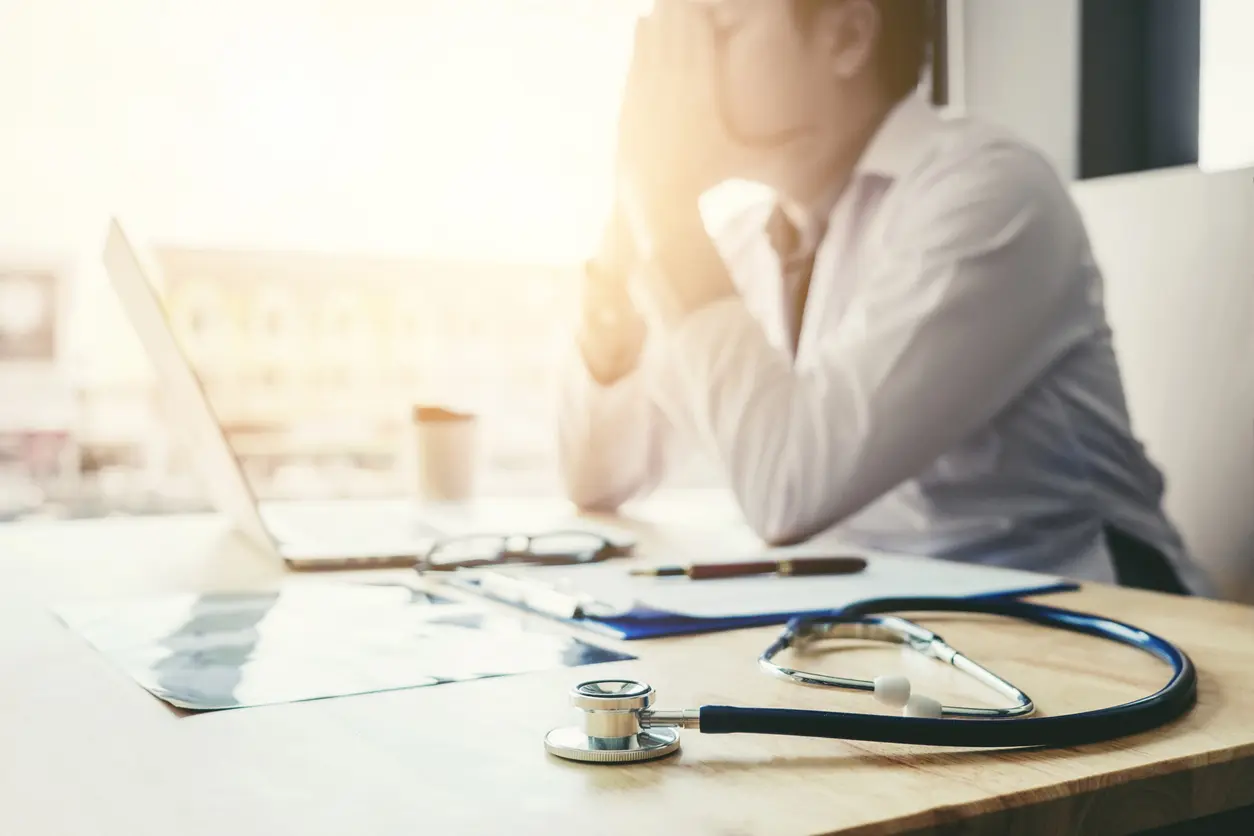 In our last post in this blog series, we discussed the very real danger of compassion fatigue for long-term caregivers. While family members dedicate themselves to the care of their loved ones, caring for the ill, disabled or elderly can exert tremendous pressure on both body and mind. Recognizing the onset of compassion fatigue is one key to successful personal health management.
---

---
Signs to indicate you're tiring out.
Even with support, the daily strain of caregiving can exact tolls on health, immunity and internal balance. That's why it's important to stay mindful of your own physical, mental and emotional health while juggling caregiving responsibilities.
Below are five signs to consider. They could indicate that you are wearing yourself too thin and may need to act quickly to protect your own wellbeing:
Anger, irritation and tension: Experiencing these from time to time toward the person being cared for and those around you is understandable and normal. But if the feelings are intense and frequent, your emotional defences may be giving out.
Trouble with life and daily routines: You begin to find small, daily tasks overwhelming and feel a sense of helplessness or loss of control. You may become depressed and feel hopeless about your life in general.
Changes in sleep or appetite: You lose the desire for food or have a lowered perception of the need to eat. Your sleep patterns change or you begin having unsettling dreams. You may find yourself turning to medication or alcohol to cope.
Withdrawal - Whether due to low energy or lack of desire, you no longer participate in social or recreational activities that you previously enjoyed.
Impacted health and lowered immunity: You get sick more often or it takes you longer to recover.
If you think you may be suffering from compassion fatigue, management techniques exist. Our next post in this blog series will provide five tips to help you work at regaining balance - to the benefit of yourself and ultimately your loved one as well.
---
Read our last blog post from this series:
Compassion Fatigue: A Danger for Long-Term Caregivers
---
Comments
We would love to hear from you. Please share your thoughts and experiences about compassion fatigue in "Leave a Comment" found below.
---
Links
Compassion Fatigue (Part 1): Compassion Fatigue (Part I): A Danger For Long-Term Caregivers
Sources:
nationalpost.com/health/giving-too-much-compassion-fatigue-a-real-risk-for-caregivers/wcm/b2f884fb-98e0-4df3-ba61-f647d3ae8399
www.hindawi.com/journals/nrp/2011/408024/
Subscribe to our Newsletter