Niagara News: Head Injury Association of Fort Erie Clothing Drive
---
The Head Injury Association of Fort Erie (HIAFE) was happy to see that compassion is in style with Gluckstein Personal Injury Lawyers!
This past Spring, Dianne Henderson, and Jordan Assaraf of Gluckstein Personal Injury Lawyers were thrilled to deliver clothing to support HIAFE clients.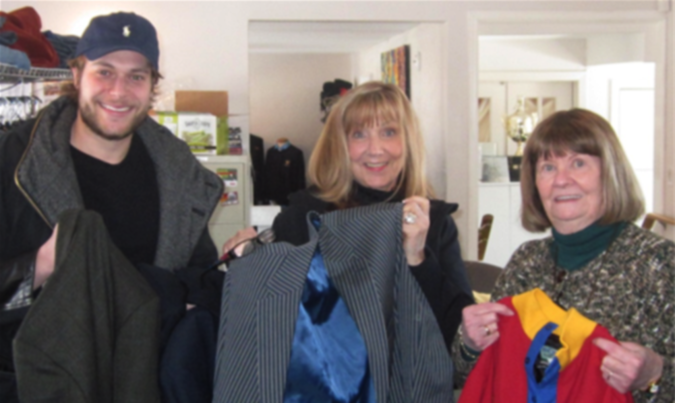 Shown in photo above, are Jordan Assaraf, Lawyer and Dianne Henderson, In-House Medical Consultant from Gluckstein Personal Injury Lawyers presenting donations to Shirley Athoe, HIAFE Treasurer.
HIAFE provides services and supports more than 100 people in the Fort Erie area.
All clothing donations go to the River Revival Upcycle Shop in Fort Erie where they revitalize donated merchandise. Proceeds from HIAFE sales support programs for individuals and their families, living with the effects of a brain injury.
Contact Us in Niagara
Gluckstein Personal Injury Lawyers advocate for clients living in the Golden Horseshoe Area, between Hamilton to Fort Erie, from their branch office located in Thorold, Ontario (3350 Merrittville Highway).
To learn more about our personal injury law work in Niagara or throughout Ontario, schedule a free consultation with our team.
You can also contact us online.
Niagara Area Residents l 905.228.6169
Toronto Area Residents l 416.408.4252
Toll-free l 1.866.308.7722
LINKS:
Subscribe to our Newsletter