The Best Lawyers® in Canada 2023
A Spotlight on our Nominated Lawyers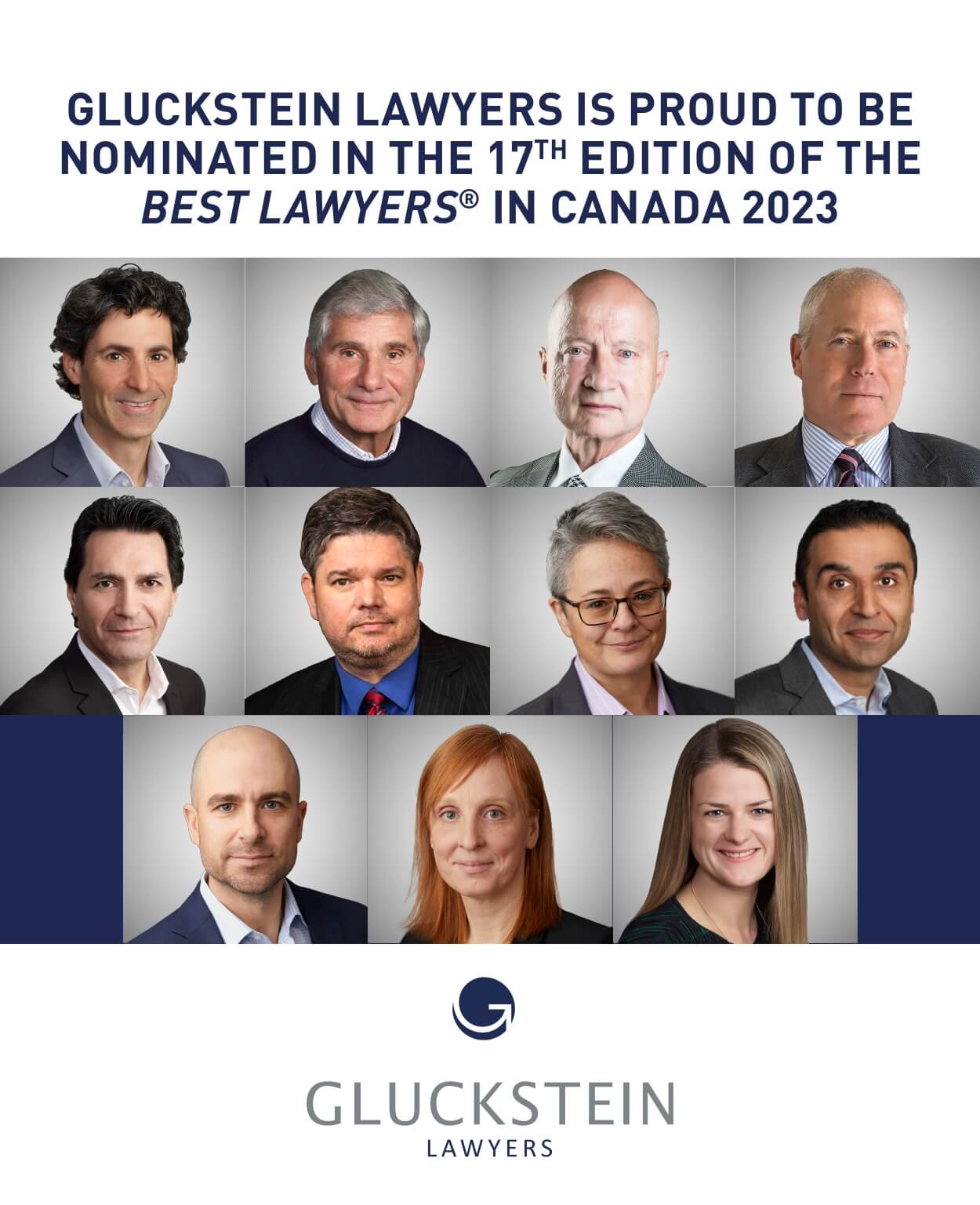 The Best Lawyers® in Canada 2023
We are very proud to announce that eleven personal injury lawyers from our firm have been nominated for
The Best Lawyers® in Canada 2023
! We hope you will consider showing your support for our lawyers, by participating in the voting survey because as many know, it is always important to take every opportunity to to recognize the outstanding work done by others. The survey is open to leading lawyers within the same geographical and practice area who nominate their colleagues based on professional abilities. The opinions and recommendations of our peers are what makes
The Best Lawyers® in Canada
so unique, as it focuses on more than just academics by also recognizing practical experience with each candidate - all to create a list tailored specifically for you! The 17th Edition is open now, and our peers will be casting their vote. We recommend checking over the Gluckstein Lawyers included this year. They are listed below, along with a snapshot of their achievements:
Medical negligence
Toronto, ON
Personal injury litigation
Barrie, ON
Ottawa, ON
Toronto, ON
Gluckstein lawyers is committed to full-circle care
Once again, Gluckstein Lawyers is so very proud that several of our dedicated team members have been recognized for their years of hard work and dedication. It means so much hearing from people in this community because it shows how much good everyone does, which encourages us to continue providing excellent service each and every day as we move forward together into new challenges ahead. THANK YOU! To learn more about our entire Gluckstein Lawyers family please visit our website's
About Us
page, or drop by the
Our Team
page to browse our team members' biographies.
Subscribe to our Newsletter