Parapan Am Games Closing Ceremonies & Wheel Dance Performance
---
Closing Ceremonies
On August 7th Toronto became host to the largest Parapan Am Games in history. It is fitting that the games be hosted in Toronto, as the city has championed accessibility issues making it a priority. The president of the Americas Paralympic Committee, Jose Luis Campo, applauded Toronto's venues for their ease of accessibility, saying,
"These Games have already had a huge impact on this city and its surrounding area, the future for Toronto and the Paralympic movement in the Americas is extremely bright."
In the spirit of the Parapan Am Games, Wheel Dance will perform in collaboration with Ballet Creole, who have been celebrating the carnival cultures of the Americas through dance and music in the "creole" style for the past 25 years. On July 25, 2015, Wheel Dance proudly performed on the Pan Am Path. They were invited by Ballet Creole to join in their performance at Harbourfront Centre. This is an event in celebration of the games; organized by Ontario Tourism and Harbourfront Centre. For more information on Wheel Dance, please
click here
.
---
Wheel Dance Performance Details
Date: Saturday, August 15, 2015
Venue: Harbourfront Centre, Ontario's Celebration Zone
Address: 235 Queens Quay West, Toronto, ON M5J 2G8
Time: 3:00 - 4:00 p.m. - Free Admission!
---
In a recent performance, Toronto's Mayor John Tory was present, celebrating how unique this sport is. Wheel Dance is the organizing body for Wheelchair DanceSport Canada, which is classified as an International Paralympic Committee Championship Sport.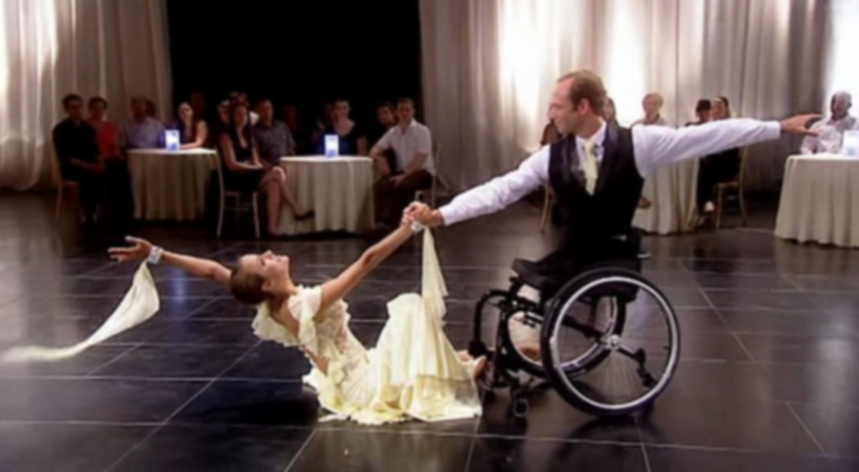 PHOTO l Mayor John Tory, Louise Russo, Sam Russo; Courtesy of Louise Russo on behalf of Wheel Dance
Gluckstein Personal Injury Lawyers wish to thank our sponsorship partner,
Louise Russo (WAVE Events)
for introducing the firm to this new dance sport that welcomes all; individuals with ambulatory disabilities and their able-bodied partners. Looking for free music and entertainment this weekend? Come out to Ontario's Celebration Zone at Harbour-front and catch this collaboration showcasing Wheel Dance and Ballet Creole! L I N K S l 1.
https://www.gluckstein.com/introducing-wheel-dance-wheelchair-dancesport/
2.
https://www.gluckstein.com/empower-our-youth-wave-event/
R E F E R E N C E S l 1. www.wheel dance.ca 2. http://www.paralympic.org/wheelchair-dance-sport 3. http://www.toronto2015 .org/news-details/to2015-hosts-opening-ceremony-of-largest-ever-parapan-am-games/6212
Subscribe to our Newsletter