Platinum Sponsors: 2015 OBIA Provincial Conference
---
Gluckstein Personal Injury Lawyers are the proud Platinum Co-Sponsor of this year's
Acquired Brain Injury Provincial Conference
, which is being held on November 11-13, 2015, at The Sheraton on the Falls Hotel.

Each year the Ontario Brain Injury Association (OBIA) in collaboration with participating community associations present this informative educational conference. The 2015 conference theme is:
Innovate, Integrate, Motivate
,
which provides the framework as to what topics we can anticipate. Those who work in the field of ABI rehabilitation, as example ABI survivors, case managers, speech and language pathologists, would benefit from this three-day event.
---
Key Note Speakers
---
Nationally and internationally recognized leaders in the field of brain injury, highlighted below are the key note speakers and their presentations:
Herman R. Lukow II, Ph.D., NCC, Efficacy of an Intervention to Enhance Resilience
Heather Lee Kilty, Ph.D., The Therapeutic Use of Humour
Dr. Donald Stein, Ph.D., Clinical Trials: Can't We Do Better
Denis Morrice, Advocacy: It's All About Connecting the Dots
For further details, please visit http://ontarioabiconference.ca
---
DRAW
l
Niagara Helicopter Ride for Two
---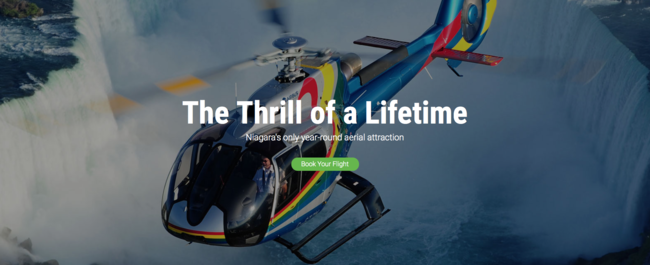 In addition to our Platinum Sponsorship we are thrilled to announce that Gluckstein Lawyers are donating a Niagara Helicopters Package for Two, featuring a ride over the Niagara Falls, which will be drawn for at the OBIA Reception on Wednesday evening.
Thrill of A Lifetime Flight
Adventure and spectacular views to last a lifetime! Get your camera ready for awe-inspiring views of the Niagara Region below, which include:
Sir Adam Beck Generating Plant
Niagara Parks Commission School of Horticulture
Niagara River from the Whirlpool area
Whirlpool Rapids
Rainbow Bridge
Queen Victoria Park
the American Falls
Skylon Tower
Minolta Tower
Canadian Horseshoe Falls
Comments
l Will you be attending this year's conference? We would love to hear from you! Please leave your comments below!
---
L I N K S l
1. https://www.gluckstein.com/blog/2015/10/bist-heroes-run-walk-roll
2. https://www.gluckstein.com/blog/2015/02/pediatric-acquired-brain-injury-1st-international-conference---details
R E F E R E N C E S l
1. http://ontarioabiconference.ca/
2. http://www.niagarahelicopters.com/
Personal Injury Law
Since 1962, Gluckstein Lawyers have helped clients move forward with dignity, respect and trusted experience. Celebrated pioneers in personal injury, the firm is an award-winning industry leader in neuro-trauma (brain injury), spinal cord injury and serious orthopedic injuries.
Subscribe to our Newsletter