Triumph over Adversity - Austin Riley, Racing With Autism
Gluckstein Personal Injury Lawyers are continually supporting charitable causes, individuals and events in their quest to triumph over adversity.
We are excited to introduce to you Austin Riley, an autistic 15 year old, who is a rising star in Canadian motorsports. Austin's remarkable story has not only influenced the racing world it has also inspired the nation.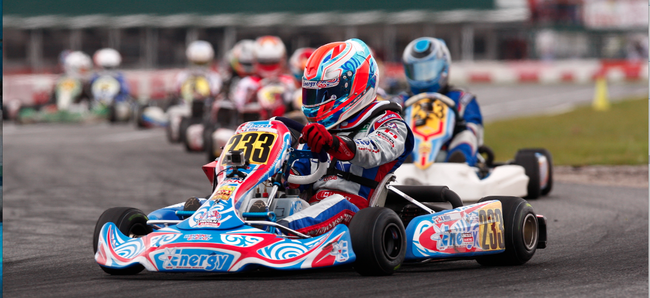 It is said, if you do what you love, success will follow.
It all started with his love for cars. Go Kart racing sensation, Austin Riley began his racing journey at the young age of 8 years old. He is now a 3 time karting champion! Austin demonstrates his triumph over adversity by inspiring others with his brave story and teaching so many that autism is not a disability. His foundation, the Austin Riley Foundation provides opportunities to other young racers with disabilities, so that they can turn their dreams into reality just like Austin has!
Austin and his father Jason Riley continue their initiative of bringing more awareness to autism with their goal of going coast to coast speaking in schools, sharing Austin's story while educating and providing autism awareness.
Gluckstein Personal Injury Lawyers are a proud supporter of Austin and his foundation in their pursuit to conquer autism and spread awareness.
---
JUNE 2014
This past June, Austin visited the Gluckstein Office to present Bernard a racing picture as thanks to Gluckstein Lawyers for their support.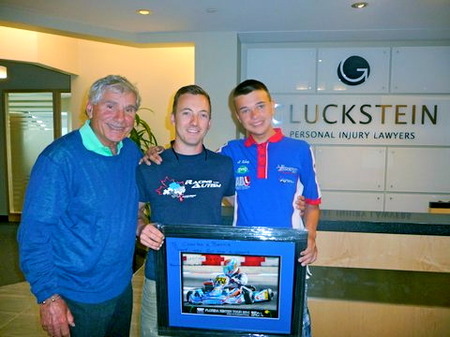 Bernard with Shane Riley and Austin Riley
---
July 2, 2014
Gluckstein Driving Gift Experiences - On July 2, 2014, Austin Riley joined other gift recipients for a turn behind the wheel of a performance race car at the legendary Mosport racetrack! Read Kathy Renwald's review posted in the Toronto Star, Wheels Section, July 19, 2014
View:
---
Support Racing with Autism
If you would like more information on Austin and his initiatives please visit his website www.racingwithautism.com
---
Subscribe to our Newsletter